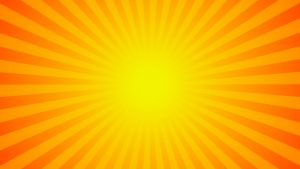 The weather is still cold, but next week is the first week of spring, and spring means businesses need to start planning for the warmer weather and the changes it brings. For many facilities, that means ensuring that the cooling systems necessary to maintain proper temperature during the often hot and humid Toronto summers are working in peak condition and have the necessary adjustments, cleanings, inspections, and tune-ups to prepare them to handle the seasonal shift.
In short, it's time to think about HVAC maintenance in Ajax, ON for your business. And you have come to the right contractor to handle that maintenance. Advantage Airtech has over three decades of experience with helping commercial and industrial facilities of all types and sizes with their HVAC services. Maintenance is one of our specialties since we customize our programs and form close working relationships with each of our clients so they receive the best benefits from regular maintenance. 
Finding the Right Schedule for HVAC Maintenance
For residential homes, HVAC maintenance follows a basic schedule: spring for the air conditioning system, and fall for the heating systems. With commercial/industrial facilities, the situation is more complicated, as businesses have a wider set of requirements and a vast range of types. The amount of work HVAC equipment does during the year for a commercial building is much more than what even a large house does. So spring maintenance may involve more than one visit from technicians, extending into work during the summer as well.
Finding the right schedule for the maintenance needs of your facility requires working with HVAC technicians who will take the time to understand the equipment, your operations, and the condition of your facility. This is what makes Advantage Airtech such an excellent choice for handling maintenance for your business. We don't have cut-n-paste plans or basic checklists. We develop maintenance plans for customers. We'll assign you a dedicated account manager who will work with you to understand your facility's specific needs, and then layout a regular schedule. 
You'll also have dedicated technicians to perform the maintenance each time, rather than just whoever is free on the schedule that day. These technicians will know your equipment and keep records on it so they can provide the customized maintenance it needs. The technicians will also help with discovering ways to improve the HVAC system and when to make replacements and upgrades.
Get Your Cooling Taken Care of Before the Heat Strikes
For right now, you'll want our technicians to prioritize the cooling equipment for your facility, whether it's there to provide comfort for employees, customers, clients, etc. or if it protects process and equipment from the heat. Our commercial cooling services are extensive and cover rooftop units, cooling towers, chillers, and server room cooling. Whatever you need when it comes to proper functioning cooling systems in your facility, you can put your complete trust in our experience and dedication to a great customer experience. 
Advantage Airtech Commercial Ltd. is the Double "A" Name with the Triple "A" Rating. Reach out to an account manager today to build your perfect commercial/industrial maintenance plan.