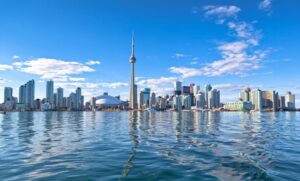 This has been a hot summer here in Canada—often tragically so here. But the colder weather is going to arrive, and it's important for anyone who owns or operates a commercial facility to prepare their HVAC equipment for the rigors of the season.
Proper fall maintenance for commercial HVAC is essential for ensuring that the equipment is in peak condition and works without causing expensive downtime. It also protects the energy efficiency of the equipment, helping to lower energy costs, and it increases the lifespan of the system. All this applies whether you need your HVAC system for comfort, to protect equipment, or process.
Fall commercial HVAC in Toronto, ON is critical, and we'd like to help you get the best maintenance possible. Here's our short guide to making that happen.