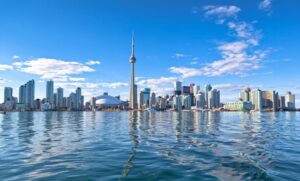 This has been a hot summer here in Canada—often tragically so here. But the colder weather is going to arrive, and it's important for anyone who owns or operates a commercial facility to prepare their HVAC equipment for the rigors of the season.
Proper fall maintenance for commercial HVAC is essential for ensuring that the equipment is in peak condition and works without causing expensive downtime. It also protects the energy efficiency of the equipment, helping to lower energy costs, and it increases the lifespan of the system. All this applies whether you need your HVAC system for comfort, to protect equipment, or process.
Fall commercial HVAC in Toronto, ON is critical, and we'd like to help you get the best maintenance possible. Here's our short guide to making that happen.
1. Arrange for a maintenance program
This is the most important step: professional maintenance will take care of more than 75% of your worries with your HVAC equipment during the winter (or any season). However, simply any maintenance "program" won't do, as some contractors only offer a checklist approach they use with all their clients. We offer customized maintenance. You'll have your own dedicated account manager and team of technicians specifically trained to maintain your equipment and watch out for your business' particular needs.
2. Schedule a maintenance inspection
This is a step you'll take when you first set up a new maintenance program: bring in the professionals and have them carefully inspect your HVAC equipment. The professionals can pinpoint issues with the equipment, such as heavy wear and tear on components or hidden malfunctions that require immediate attention. The technicians will get a thorough understanding of the HVAC system and how it works in your facility; this knowledge is invaluable in all maintenance appointments in the future.
3. Clean and replace filters
This is one of the key jobs your staff will perform between visits from professional technicians. If your facility uses forced-air systems to which you have easy access (i.e. they aren't rooftop units), change the filters routinely. This will vastly improve energy efficiency and system effectiveness as well as improve ventilation. If you don't know how to change the filters, have your maintenance professionals show you and your staff.
4. Have the thermostats calibrated
Thermostats can become miscalibrated so they read incorrect indoor temperatures. Even a few degrees off will cause the HVAC system to waste energy by turning on and off at the wrong times. You may be able to do recalibration on your thermostat on your own, or you may need to have it done as part of regular professional maintenance.
5. Arrange for ductwork sealing and building insulation
One of the major ways that your facility will lose energy during a cold Toronto winter is due to leaks in the ventilation system and air leaks in the building envelope. We recommend you schedule an energy audit to discover if your building needs improved insulation or sealing for the ducts. Otherwise, you may be wasting a tremendous amount of energy and not even realize it.
6. Make essential equipment upgrades
During a maintenance inspection, technicians can identify where you have outdated equipment that's not only threatening to waste energy but also creates costly outages due to failures. Put in replacement for any outdated equipment before the cold weather arrives.
Advantage Airtech Commercial Ltd. is the Double "A" Name with the Triple "A" Rating. Talk to us today to set up a maintenance program.