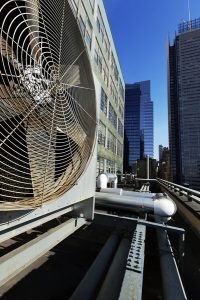 One of the basic units of commercial air conditioning and heating is the rooftop unit. Most facilities use a rooftop unit to provide comfortable conditions for employees, customers, and other people in the building, and/or protect equipment and process.
Many business owners aren't aware of the workings of their rooftop units. There's nothing wrong with that: it's the reason you want to hire commercial HVAC professionals to handle everything from air conditioning to indoor air quality services. But a bit of knowledge can be immensely helpful, especially when it comes to a key part of HVAC equipment that can provide benefits for indoor air quality and a lowering of energy costs.
We're going to take a look at the economizer, a component of rooftops unit that your business or facility may or may not have already.