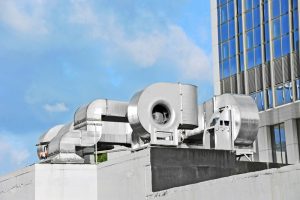 This is the right time of the year to prep your facility's HVAC equipment for the warmer months of the middle of the year.
If you still require heating equipment, it will need an inspection and service after its work during the winter.
Your cooling equipment, whether it works year-round (a chiller, server room cooling) or only during the hot months (air conditioning systems necessary for climate control), must have a thorough inspection and tune-up before the warm weather arrives. 
We can see that you have the finest commercial HVAC maintenance in Ajax, ON or elsewhere in the Greater Toronto Area. Our maintenance program is different from what many other contractors offer.
We don't send out whatever technician is next on the roster to go to your facility and simply go through a checklist. We set up a dedicated maintenance team to work with you, starting with an account manager.
The technicians who arrive at your business will already know your equipment and provide the exact services you need for the best HVAC performance.