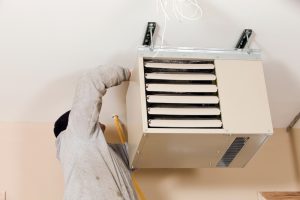 One of the things that we take great pride in at Advantage Airtech Commercial is the depth of the services we offer. Many standard commercial HVAC companies provide a suite of basic services that cover forced-air systems, rooftop units, commercial furnaces and boilers, and standard ventilation systems.
Some may also work with chillers. We go much farther, installing make-up air units, cooling towers, many types of radiant and hydronic heating systems, geothermal systems, and customized sheet metal fabrication. 
One service we offer you won't find at other HVAC contractors is work with commercial unit heaters. We're going to explain what these are and their benefits.