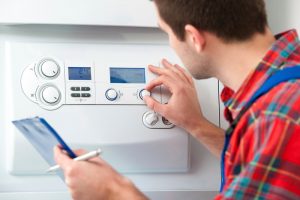 Building Automation Systems (BAS) are both the present and the future of energy management for commercial and industrial facilities. Using building automation gives you new tools for handling different systems in your facility, including heating, cooling, ventilation, security, and electrical systems. The increasing complexity of these systems makes it necessary to have automation to oversee them effectively. Customized building automation in Toronto, ON can have a huge beneficial impact on running your facility, especially if you have a rowing business that didn't previously use any type of BAS. 
Below are only a few of the benefits of having our team set up a customized building automation system for your business.
Improved energy efficiency
One of the basic points of building automation is to streamline operations to reduce energy waste. A BAS synchronizes systems and shut them on and off as they're needed based on the building sensors. This allows for a more efficient use of energy—BAS can find ways to save energy that would never have occurred to you otherwise by creating "smart" schedules for systems throughout the facility.
More productivity
One of the great things about any type of "automation" is that it removes the amount of work employees and managers need to directly invest. You will still make important decisions about the operation of systems in your facility, but most of the day-to-day operations can run on their own—and at a higher level of precision than was possible before. Freed-up work can be shifted to areas where it's needed more, improving overall productivity. 
Advanced diagnostics
Building automation systems are designed to provide you with the best data about your facility. You'll have more information about the way your business uses energy than before, helping you with future improvements and even greater efficiency and productivity. There is far less chance of errors or pain points slipping past your notice. Our installers will customize your BAS to provide you with the diagnostics that are most important for you to know. 
Better comfort
When it comes to the HVAC system in your facility, building automation not only makes the cooling and heating more energy efficient, it also improves the level of comfort for employees, technicians, clients, tenants, etc. The BAS will constantly regulate climate conditions to eliminate temperature fluctuations and hot and cold spots. 
Rapid response
BAS quickly alerts you to issues in the building. This applies not only to security, but also to equipment malfunctions, maintenance needs, and drops in equipment efficiency. 
Lower maintenance costs
With a BAS overseeing the important systems and improving their efficiency, the stress placed on these systems will lessen. You can expect to have less expensive maintenance costs for equipment and get longer service lives from them.
We want to put you in greater control of your facility, without adding extra work. In fact, you'll have more time to dedicate to running your business than ever before thanks to building automation. We'll design a BAS that matches perfectly with your needs and your facility. Call today to talk to an account manager.
Advantage Airtech Commercial Ltd. is the Double "A" Name with the Triple "A" rating serving the Greater Toronto Area. Request an estimate today.