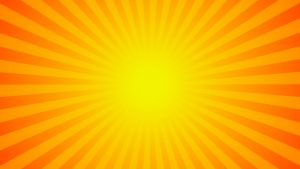 Spring has only just officially started, but that's not too early for you to begin planning the management of your commercial facility during the summer.
Most businesses in the Greater Toronto Area rely on commercial cooling for the summer, whether to maintain comfort in a retail or food service environment or to protect equipment and processes from the intense heat and humidity. 
Cooling costs money, of course, and it may account for a significant portion of your facility's energy expenditures during the summer.
If you want to lower those costs, we have several tips for you that can help. We have more than 30 years of experience working with commercial and industrial HVAC in Toronto, and we can assist you in many ways to improve the energy efficiency of your business.
Upgrade to more energy-efficient HVAC systems
If your facility has equipment that's getting close to 15 years of operation, it's a good time to look into upgrading the systems.
The equipment is already near the age where it would need replacement anyway, and this presents a great opportunity to put in AC equipment such as variable refrigerant flow units, units with variable speed fans, and chilled beam systems.
The resulting reduction in energy costs can be up to 30%. Our technicians can look over the various options with you. 
Upgrade climate control with a building automation system (BAS)
If your facility uses standard programmable thermostats to manage indoor temperatures, we recommend talking to us about using a BAS, a building automation system.
These systems control the cooling automatically to maximize energy, and they monitor equipment to ensure the best performance. BAS can also automate other systems in your facility. 
Seal air leaks
You may have a "leaky" building, i.e. one with a building envelope that allows heat to either enter or escape. During our hot summers, these leaks allow excess heat to enter into the building even as the cooling system works hard to pump the heat out.
Our HVAC experts can help you discover where your building is losing energy due to these leaks so you can have them sealed up. 
Schedule professional HVAC maintenance in spring
This is a bit more than a "tip." It's an essential reminder. The HVAC equipment that manages the climate for your commercial facility, whether heating or cooling, requires regular maintenance attention from professionals to ensure proper performance and a minimum amount of downtime.
It also prevents the equipment from costing more to run than necessary. When you have a customized maintenance plan set up with us, we'll provide your cooling equipment with the tune-ups, cleanings, and adjustments necessary to make it run at optimum efficiency, keeping your costs lower.
To get started with lower cooling costs for your business this summer, reach out to us to arrange for commercial air conditioning maintenance in Toronto, ON.
We'll assign you a dedicated account manager who will set up the ideal maintenance program to keep your business cooled—and cooled for less—through this summer and the ones to come. 
Advantage Airtech Commercial Ltd. is the Double "A" Name with the Triple "A" Rating. Schedule commercial HVAC maintenance with us today.