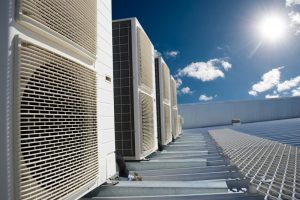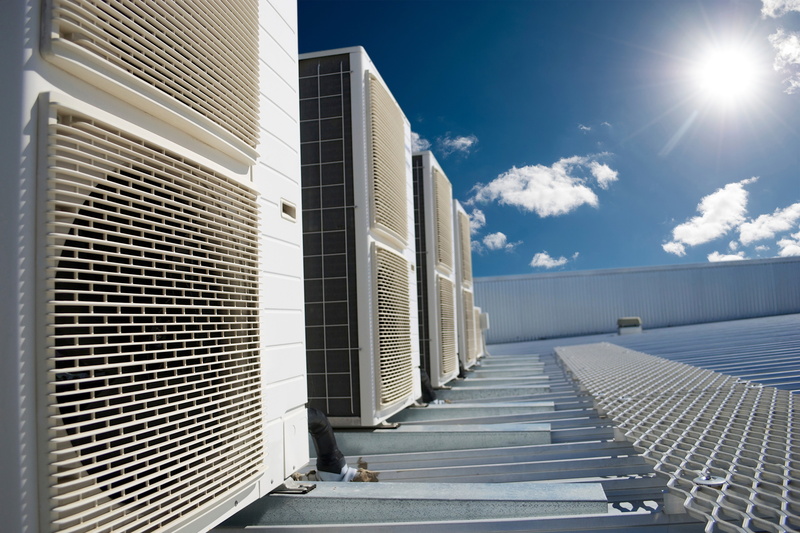 If your facility is like most modern ones, it uses packaged rooftop AC units to provide it with cooling. For a small retail business, you might only need a single unit to meet your needs. Larger companies may use many of these modular units to deliver the proper climate control within the building. 
The modular design of these ACs makes it easier for technicians to service one of them without a facility losing all of its cooling at once. However, detecting that one or more of the rooftop units is starting to fail is key to acting fast so the equipment can be repaired or replaced with minimum interruption. Your facility may be able to continue to operate when one of these units fails, but it will throw off the climate controls, lead to higher bills, and may damage equipment and process if it's allowed to continue.
Below we'll go over some ways you can detect rooftop AC units that are failing and need our assistance to repair or replace them.
Warnings from the Building Automation System
This is a great time to point out one of the major advantages of having a building automation system (BAS) handling the HVAC for your facility: the system will provide warnings when one of the AC units is losing efficiency or capacity. You can't monitor all systems in your facility all the time, but a BAS can. This tracking of how systems work together will give you early alerts to contact the professionals. 
Uneven Cooling
Regardless of how many modular AC units your building needs, one of them losing power will create an imbalance in cooling in the facility. Don't ignore reports from employees, customers, clients, tenants, etc. about hot spots—these are among the earliest signs of a failing unit. 
Increased Electrical Costs
We know you keep a close watch on the finances for your company, and you probably know how electrical use fluctuates seasonally. Right now, for example, most facilities will need to use more cooling power. But when electrical costs start rising higher than you expect, and it isn't due to an increase in the price of electricity, one possible culprit is a dying AC unit on the roof.
Changes in Humidity
Maintaining proper humidity levels indoors is critical for most facilities. It may even be more important than temperature controls because of the damage high moisture levels can cause equipment and process. Although AC units are not designed as humidifiers, they do have dehumidification properties, so any loss of cooling power will also cause a change in humidity—and often the humidity change will be detectable earlier than a temperature change. 
Call Us When You're in Doubt
There's no reason to wait when you have suspicions about your commercial AC in Port Perry, ON. You can't make these inspections yourself (please do not go up on the roof!), and our experts can rapidly diagnose the problem and find solutions. 
Advantage Airtech Commercial Ltd. is the Double "A" Name with the Triple "A" rating serving the Greater Toronto Area. Schedule service today.