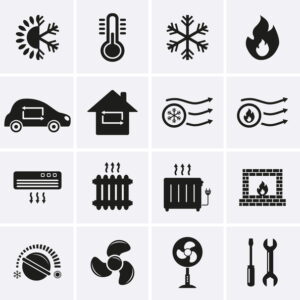 Building automation systems (BAS) are common among both new buildings and retrofitted older buildings. You've probably already heard plenty about how much a facility can benefit from having a building automation system installed. But you may have felt hesitant about making the leap to retrofitting your facility with something so extensive. Is this change worth it? Does it make an important difference in commercial energy management?
The simple answer is: yes, absolutely! The longer answer we'll get into below.
Building Automation Offers Many Savings
We can't overemphasize the numerous benefits of building automation systems for even small facilities. For larger and multiple facilities they can make staggering changes in both energy management and overall savings. 
The only caveat is that you must have the right system installed by professionals who understand your facility. This is one of the reasons to always work with our team: we have over 30 years of history with commercial and industrial facilities in the Greater Toronto Area, and we'll work closely with you through a dedicated account manager to ensure you receive the best benefits from a BAS. 
Below are some of the differences in energy management and savings a well designed BAS can provide:
Improved Efficiency
Manual operation of different systems in a facility creates waste. It's unavoidable. There are redundancies and mistakes that come along with manual operation. Various systems will not work in tandem, further creating waste. We can just take the example of the HVAC system: studies have found that approximately 40% of the energy used in many facilities goes to the HVAC system. With a proper BAS in place, that number can drop to 30–20%. The BAS will provide similar improvements to the other systems in a facility that consume the largest amounts of power, such as lighting, the water heater, and the major appliances. 
And you don't even have to do much to enjoy this improvement in energy management: the building automation system is, well, automated. If correctly designed and installed, it will handle most of the work on its own. You'll see the results without needing to worry about them.
Reduced Maintenance Costs
Maintenance is a basic necessity of any industrial or commercial facility. BAS can help lower the amount of maintenance required because the system provides alerts when there are concerns. You won't have to wait for maintenance to catch troubles—you can take an active approach to dealing with equipment concerns before they become major, energy-draining problems. 
Longer Equipment Life
Improved efficiency means equipment that doesn't have to do unnecessary work. The important systems, such as the HVAC system and the water heater, will enjoy longer service lives along with their improved efficiency. This is an immense money-saver since you won't have to replace equipment years earlier than necessary. 
There are many more benefits aside from these, and if you want to know more about great commercial energy management in Port Perry, ON with building automation, our team is happy to give you more information.
Advantage Airtech Commercial Ltd. is the Double "A" Name with the Triple "A" rating serving the Greater Toronto Area. Call to speak to an account manager today.