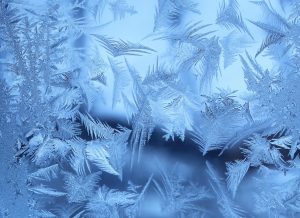 Running a business is a challenging job, no matter its size or type. Ensuring proper heating in your commercial facility, especially during a Toronto winter, is one of several major challenges you have to deal with. The good news is that when it comes to commercial heating in Ajax, ON, you can trust any problem to our expert technicians. And we do mean any problem: we have more than 30 years of experience with industrial and commercial heating systems that makes us qualified to tackle any heating challenge in any commercial facility.
We could definitely tell you some unusual stories about heating problems we've solved for clients. But it's more useful to you if we discuss the common commercial heating issues we're called to handle. These are the types of challenges that your business is most likely to run into during the coming winter.
Frozen pipes in radiant systems and exhaust systems
Pipe freeze isn't a problem restricted to the plumbing system in a building. Frozen pipes occur in several types of heating systems, such as hydronic radiant heating systems that use a boiler. There is also the concern of freezing pipes in exhaust systems because the exhaust sent out these pipes can contain high amounts of water moisture.
This has become a more common concern with high-efficiency condensing furnaces. Unless the exhaust pipes are well-insulated, they can freeze, which will cause safety mechanisms in the furnace to shut the system off.
Ice and snow on the rooftop and outdoor packaged units
Packaged rooftop units are the workhorses of the heating systems for many businesses in Toronto. Although these units are designed to continue to operate through snow and freezing temperatures by using a defrost cycle, they can still malfunction and develop too much ice and snow to operate efficiently.
If you start to see a significant drop in performance from your rooftop units, winter freeze is one of the likeliest causes. Call for technicians to handle the job of defrosting and repairing these units. 
Decline due to neglect
Unfortunately, one of the big culprits behind troubles with commercial heating systems is human-made: neglect of regular maintenance. This often occurs because the need for regular maintenance simply slips off the schedule.
But allowing powerful heating equipment to continue to run season after season without professional inspections and tune-ups will quickly lead to a steep decline in performance, a rise in energy costs, and even potential safety hazards. When you work with Advantage Airtech, we'll set up a customized maintenance program that will ensure your equipment always gets the proper attention each year.
Malfunctioning climate controls/building automation systems
Any piece of heating equipment is only as effective as its controls. For commercial facilities, climate controls can be complex, especially for larger properties that must manage multiple climate zones or used building automation systems (BAS).
Small malfunctions with temperature sensors and thermostats can create chain reactions, and the real work here is tracking the problems to the source. We work with many types of climate control and building automation systems, so we know how to diagnose issues and devise solutions that will get you back to work.
Advantage Airtech Commercial Ltd. is the Double "A" Name with the Triple "A" Rating. Contact us to solve all your commercial or industrial heating problems.