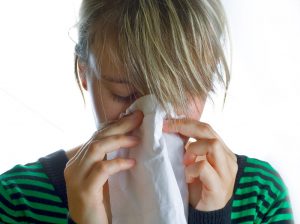 We handle commercial HVAC service in Toronto, ON for a wide variety of facilities and businesses. We know the value of climate control inside a building to help with process and protect equipment—whether it's installing heating units for a large warehouse or maintaining chillers to cool down vital equipment.
But what we want to address here is a part of climate control that often gets overlooked, and that's employee wellness. For most facilities, employee productivity and health are as important as process and equipment, and yet this is often overlooked. The ideal climate control systems in your commercial building—covering temperature, humidity, air quality, and ventilation—can sustain excellent employee wellness and help your enterprise succeed.
The Basics of IEQ
Wht's IEQ? It looks like IAQ, indoor air quality, but it expands on it: indoor environmental quality. This is what a proper climate control system manages, and it includes three factors: thermal comfort (too hot, too cold), indoor air quality (stuffy, humid, contaminant-filled), acoustic comfort (too much noise).
The goal of any quality commercial HVAC company is to outfit a facility with climate controls to manage these three factors. What we're going to address here are the three major IEQ threats to employee wellness that professional climate controls can alleviate:
Chemicals: Most of the harmful chemicals that circulate in a building's air come from within it and can be produced by process, cleaning materials, and building materials. (Basic office equipment is a major source of chemicals!) Depending on the facility, there can be even more harmful pollutants in the air.
Particulates: This includes dust, dirt, and any other debris you might be able to see suspended in the air through a beam of light.
Biological contaminants: Mold, fungus, dust mites, pollen, and dander. You might imagine your building wouldn't have trouble with these, but they can start anywhere. High humidity is a specific concern, since it allows for mold and fungus to develop.
How do quality climate controls reduce these threats? Through better ventilation! Proper climate controls don't just heat and cool the indoor air; they also draw fresh air into the building from the outside so it can be circulated while exhausting stale indoor air. Climate controls can create a balance of saving energy without sacrificing those savings to poor ventilation, while bad climate controls will end up trapping too many pollutants indoors by blocking off sections of the facility and poorly balancing the circulation between return and supply vents. The building simply won't "breathe" well unless it has the climate controls designed to match its needs.
We Offer Building Automation
If you're thinking that you could never hope to program the climate controls in your building to meet all the complex needs necessary for employee wellness (temperature, ventilation, noise pollution), the good news is you don't have to! You can work with us—we install building automation systems, "smart" climate controls that manage all parts of the HVAC system to create a healthy environment while saving energy and lowering noise levels. Speak to one of our account managers today and we'll start designing building automation to meet your needs.
Advantage Airtech Commercial Ltd. is the Double "A" Name with the Triple "A" Service. Schedule your commercial HVAC service with us.