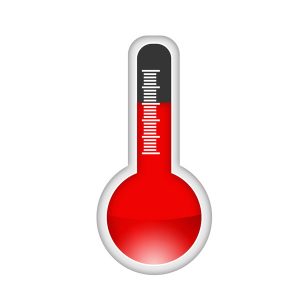 Maintaining the proper climate inside a commercial facility with cooling units isn't only something to worry about during the hot weather of summer. The heat created in facilities from the equipment inside them often requires cooling systems. For example, server room cooling is essential for most businesses, even small ones, and it's necessary around the year.
However, summer brings extra challenges for facilities where air conditioning is an essential part of comfort for employees, clients, customers, tenants, etc. This makes it essential to have maintenance service for rooftop air conditioning units before the hot weather arrives. The weather in Toronto is still cool, but it won't remain that way for much longer—and you don't want to get caught with any non-working air conditioning equipment when the summer weather strikes.
The Importance of the Rooftop AC
Rooftop units are rarely just air conditioners. They're usually packaged heat pumps that work as both cooling and heating systems. They need to be maintained around the year, which is why having a maintenance program in place is the best way to arrange for caring for your rooftop units: they'll receive the service they need, when they need it, year after year.
One of the advantages of using packaged rooftop units becomes clear when it's time for regular maintenance. The job can be done entirely outside of the workspace of a facility. It's simple for the commercial HVAC technicians to access the units without even having to enter the actual building. The job of cleaning, adjusting, tuning-up, replacing refrigerant, etc. can be done fast and with minimal interruption to the business. Because rooftop ACs are also modular (at least for facilities large enough to need more than one), the individual units can be worked on one at a time without a significant loss of cooling to the building.
The Right Contractor for Commercial AC Maintenance
You have many Toronto, ON, HVAC contractors you can contact for commercial AC maintenance. So why should you call us? There are many reasons: we have a long history serving the Greater Toronto Area with the best in commercial and industrial HVAC work for facilities of all kinds. We've been here for more than 30 years!
But the best reason to turn to us is that we take pride in our maintenance programs. Rather than offer a client a checklist job, where whatever technician was available on the schedule shows up to run down a basic checklist on the equipment, we create a customized maintenance program for each client. When you work with us, we'll assign you an account manager who will see that you have the right rooftop AC maintenance service done each year—as well as the rest of your cooling system. You'll have industrial chillers, server room cooling, and the ventilation system inspected and serviced as well. Our goal is to see that you have 100% peace of mind regarding your cooling equipment in summer and at any other time.
Advantage Airtech Commercial Ltd. serves the Greater Toronto Area. We're the Double A name with the Triple A service and we offer 24-hour emergency assistance.