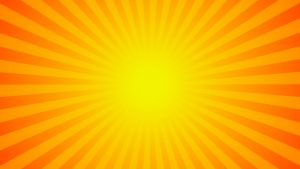 While the weather outdoors is still cool at this point in spring, this is the time to make sure your industrial facility in the Greater Toronto Area has received its regular professional air conditioning maintenance.
We have to emphasize professional. Routine maintenance for the cooling systems in your industrial facility is important for the operation of the space. You can't have an amateur look over equipment of the size and power necessary for industrial operations. No matter how small the operation might be, the equipment that cools down machinery, allows for process, and maintains comfort is complex. Only specially skilled and licensed technicians can do the regular maintenance necessary. To care for your industrial air conditioning in Scarborough, ON, we're the people to call. We have more than 30 years of history helping both commercial and industrial companies in the region handle their cooling requirements.
Why skipping industrial maintenance is trouble
Routine air conditioning inspections and tune-ups are recommended every year for home ACs, otherwise the comfort of the people in the house will be in jeopardy and the system will cost more to operate. If this is true for residential cooling systems, imagine how vital it is for industrial facilities.
With an industrial space, air conditioning isn't just there to provide a comfortable environment for the people who work there. Unlike a home, where personal comfort is the priority, an industrial facility needs proper temperature control to allow for machinery to work and process to take place. The air conditioning is often made up of multiple different systems, such as rooftops units to circulate cooled air through the space and chillers that circulate refrigerant to keep industrial machinery from overheating. Industrial buildings that have server rooms and computer rooms also need specialized cooling to prevent system damage and possible data loss.
You can't afford to have any of the air conditioning systems in your building to be without the regular care necessary to catch problems early. If any of these cooling systems fail during the summer, it could have a huge impact on your business, even bringing operations to a halt until you can have our emergency repair people out to help. (We're here 24/7 to come to your assistance, but we can't be there instantaneously and the repairs will take time to complete.) Lack of maintenance also creates a long-term problem: early equipment replacement. Needing to replace cooling systems years before necessary is a costly expenditure; regular spring maintenance can double the life expectancy of your industrial air conditioning equipment.
We offer customized HVAC maintenance
Maintenance plans are a service most industrial HVAC companies provide. But ours is different: not only are the plans comprehensive, covering everything from basic split system air conditioners to industrial chillers, but we customize each plan to the client. During maintenance, a technician who's familiar with your facility and works closely with you will see that you receive the exact assistance you need. We understand better than almost anybody that "one-size-fits-all" doesn't apply when it comes to handling industrial HVAC equipment. Contact us today and we'll assign an account manager to you so you'll always have the ideal industrial HVAC inspections and tune-ups.
Advantage Airtech Commercial Ltd. is the Double-A Name with the Triple-A Service in the Greater Toronto Area.