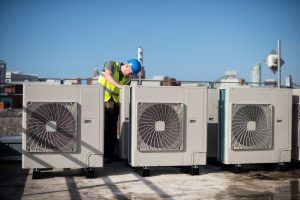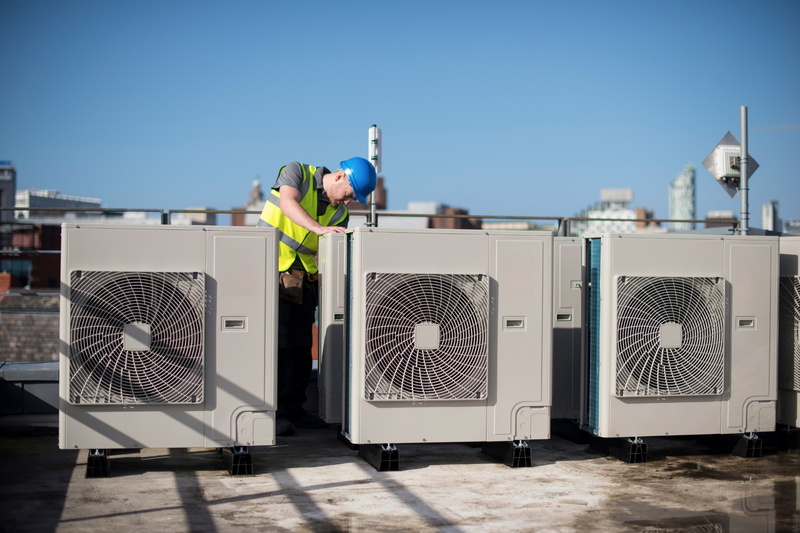 The intense heat of this summer, not only here in Toronto but throughout North America and Europe, has spotlighted the vital importance of reliable and energy-efficient air conditioning systems. This extends to both the commercial and the residential sectors. It has never been more important for commercial facility owners and managers to stay on top of their requirements for commercial air conditioning in Toronto, ON. 
You may find yourself in a situation where you're contemplating making changes to your commercial cooling, such as replacing older systems. In the last post, we looked at determining when it's best to repair a faulty AC unit or to replace it. This post is different: we're looking at making preemptive air conditioning changes for the future of your business that include more than just replacing equipment. We're looking at AC upgrades to improve systems that increase reliability, performance, efficiency, and lower environmental impacts.
Old equipment has numerous problems
You may have rooftop packaged units that are 15 years old or more that are still performing at the level you need from them. This doesn't mean it's best to leave them in place. One of the current crises facing buildings is outdated air conditioning systems that are placing enormous strain on energy sources while creating higher levels of greenhouse gas emissions. Upgrading old equipment immediately improves this situation while giving a facility equipment that will last longer and run reliably. Additionally, older equipment can contribute to poor indoor air quality in a facility that can affect both people and processes. 
New cooling technology
The concern with increasing temperatures has put many manufacturers of air conditioning equipment on the hunt for better ways to cool buildings. New technology is replacing older methods. For example, variable flow refrigerant (VFR) units are becoming more common: these cooling systems can modulate the amount of refrigerant used to improve efficiency and create a more even spread of cooling. Another advance is inverter air conditioners that use inverter motors to increase efficiency. Ask our technicians to analyze your facility's HVAC equipment and find where new technology will make a significant difference. You may wish to move up your AC equipment replacement timeline based on this. 
Our maintenance program can find the answers you need
We don't expect you to be able to make an immediate decision about upgrading your commercial air conditioning equipment based on just this post. There are too many considerations. This is one reason we have customized maintenance programs for clients. Our maintenance is more than just a bi-annual checklist for equipment. We personalize the program for your facility and its equipment, and we assign a dedicated team to handle the work. These technicians will know your equipment better than anyone, and they can make energy assessments to help determine when upgrades are most beneficial—and which upgrades. To get started, reach out to us today and we'll set you up with a dedicated account manager. 
Advantage Airtech Commercial Ltd. is the Double "A" Name with the Triple "A" Rating. Talk to an account manager today about your vital commercial cooling requirements.