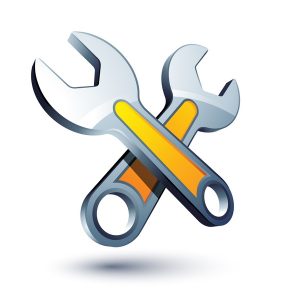 The best time to begin to think about your commercial heating needs is during the fall. Your business may rely on heating throughout the year for process or to protect equipment, or you may only require powerful heating during cold weather. Regardless of how you use your commercial heating, fall is one of the key times to schedule regular maintenance and tune-up service for your HVAC system and other heating equipment to ensure it works its best during the rigors of the coming season.
Routine heating maintenance may seem like just another chore, but it provides immense benefits for any business—at least if it's done correctly and is specially customized for the business. This is the type of maintenance we provide at Advantage Airtech. We design an individualized maintenance program for each client, and then we assign a dedicated account manager and team to the client to ensure continuity and quality of service. You won't get this level of maintenance from a contractor who sends whatever technician is available on the roster that day to run down a generic "maintenance checklist".
Here's how our commercial heating maintenance will benefit your business:
A reduction in wear and tear on equipment
At its core, HVAC maintenance is designed to slow down the deterioration of equipment from the effects of aging and wear. This helps to ensure equipment works effectively for as long as possible. Lack of dedicated maintenance leads to equipment failure happening years early and incurring higher replacement costs.
Prevention of work and service interruptions
Sudden malfunctions or complete failures in heating systems can lead to a complete shutdown of operations in a facility—particularly during harsh winter conditions. Although you can rely on the Advantage Airtech team for 24/7 emergency repair service, we know you'd much rather not have interruptions to your business in the first place. Maintenance is the best tool to prevent downtime due to faulty equipment.
A lowering of energy costs
If you're becoming more focused on lowering energy consumption in your facility, maintenance is one of your best tools. Cleanings, adjustments, tune-ups, parts replacements, and more will keep equipment running at top efficiency. Our technicians will run checks to test if your equipment is losing efficiency and find what needs to be done to correct it. (We also recommend installing a building automation system if you haven't.)
Improve safety
Heating equipment should not pose serious dangers to your facility or the people inside it. But if heating systems such as gas furnaces and boilers are not routinely inspected and maintained, they can become major safety hazards. Routine inspections are critical for protecting your company and employees and meeting safety guidelines.
Improved performance
Well-maintained commercial heating equipment will perform at higher capacity than neglected equipment. It will also help to improve indoor air quality. 
To arrange for commercial maintenance in Ajax, ON or elsewhere in the Greater Toronto Area, contact us today. 
Advantage Airtech Commercial Ltd. is the Double "A" Name with the Triple "A" Rating. Call us today to speak to an account manager about setting up a customized maintenance program.