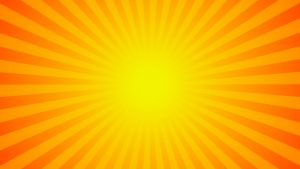 Toronto frequently becomes hot and humid during the summer, especially in the latter half. This year is already setting heat records across North America, and we can anticipate some intense heat waves moving through in August and September. 
If you feel concerned about your commercial facility's performance during heat waves, you're already a bit ahead. These kinds of climate conditions can create havoc with HVAC systems and create indoor conditions that jeopardize comfort, equipment, and process. Today we're going to look at ways to help handle the effects of heat in your commercial facility and the different methods our commercial air conditioning professionals in Toronto, ON can use to assist. 
Make sure you have professional preventive maintenance
No HVAC service does more to help a commercial facility make it through heat waves with few troubles and retain high energy efficiency than routine maintenance check-ups, inspections, and adjustments. If you did not have a regular maintenance appointment in spring, we recommend calling us right away to schedule it. We'll assign you an account manager who will assist with creating the best regular schedule for maintenance that will ensure the top performance and service life of your cooling equipment.
Minimize heat gain
You want to reduce that amount of heat gain in the building as much as possible to relieve the amount of staring placed on cooling equipment. The lower the heat gain, the less heat the AC equipment must pump to the outside (where it is already facing an efficiency issue because the high heat outside makes it more difficult to move heat into it). Key ways to slow down heat gain is to reduce sunlight exposure through window treatments, improve insulation, and seal air leaks in the envelope of the building. 
Rely on low-powered cooling help
Refrigerant-based and chiller cooling systems consume large amounts of power, and the more you can reduce the workload on them with low-powered cooling systems, the better. Commercial exhaust fans are extremely helpful with this, as well as improving and repairing the ventilation system. 
Have emergency backup power
Losing power during heat waves is a strong possibility, and it can leave your facility in extreme heat that can shut down operations and damage equipment. Having backup power is essential to keeping cooling systems working. You can also set up emergency cooling stations using their own backup power.
Install a building automation system
A BAS is an excellent way to balance out the cooling requirements of your facility with energy conservation to prevent equipment from overheating and wasting too much power. A BAS monitors different areas of the building and makes adjustments to ensure correct climate conditions while balancing out other parts of the system. The automation removes much of your worries: the best of these systems can perform better than any human-controlled manual system.
To find out more about how we can assist you with protecting your facility from heat and ensuring reliable HVAC performance, call us today and speak to an account manager.
Advantage Airtech Commercial Ltd. is the Double "A" Name with the Triple "A" Rating. We have served the Greater Toronto Area for more than 30 years—call us for all your commercial/industrial HVAC needs.