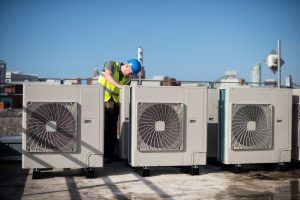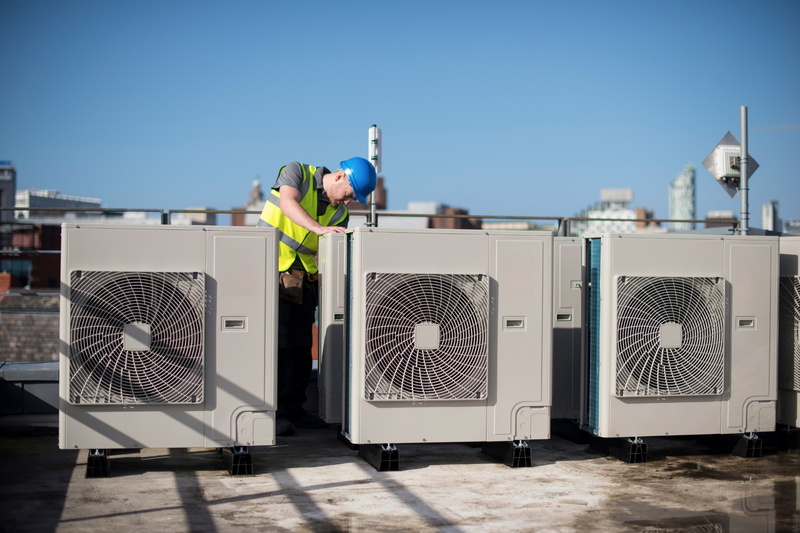 We work with industrial air conditioning units in Toronto, ON, and have for more than thirty years. Installing, repairing, and maintaining these powerful cooling units are basic parts of our day-to-day job.
You'll appreciate having trained and experienced industrial air conditioning technicians at work for you. You can't expect this level of service from people who primarily work on residential air conditioning systems, because there are significant difference between the two types.
Size
This is the obvious difference, but we want to emphasize how much more powerful industrial units are compared to the AC system for even an enormous mansion. A residential AC can deliver 5 to 8 tons of cooling, while most industrial cooling systems deliver more than 50 tons. The amount of electricity industrial units consume is enormous.
Modular
Industrial air conditioning does work on the same basic principles as residential, which is the circulation of refrigerant. But industrial AC units are far more complex—because they must be. They have to handle varied conditions with greater precision and control different zones around the facility. The biggest complexity difference is industrial ACs are modular: all the components are housed in single cabinets so that more units can be added onto it to create more cooling power.
Drainage
As an air conditioner evaporates refrigerant to cool down air, it also draws moisture from the air. This moisture has to be removed from the AC and the building. A residential air conditioner uses a small pan and tube to do this. Industrial systems need special piping to flush away the large amount of water they draw from the air.
Location
Residential ACs have their condensers located outside the house on the ground. With an industrial AC, the entire packaged unit is usually located on the roof of the facility. This is done for a number of reasons: it saves space inside and around the facility, it removes the noisiest equipment far away from the work area, it allows for easier expansion when required, and it lets technicians handle maintenance and repairs without interfering with work inside the facility.
Maintenance Needs
We've built up to this one, because it's where our expert technicians with their years of experience and familiarity with industrial HVAC equipment can provide you with the best in on-going service. We can provide a great installation of the AC units for your facility, but we're in it for the long haul—handling the special maintenance needs of industrial equipment.
What are those special maintenance needs? It varies from system to system—that's the major difference between these industrial units and the ones in homes. Most home ACs are similar enough that the same maintenance techniques work for all. Not so in industrial ACs. This equipment must have technicians who understand many specializations and can adapt to provide customers with the best maintenance.
When you sign up for HVAC maintenance with Advantage Airtech, we'll assign you a dedicated account manager who will work closely with you to devise a customized maintenance plan. The plan will match your AC equipment, not just run down a checklist.
Advantage Airtech Commercial Ltd. is the Double "A" Name with the Triple "A" Service in the Greater Toronto Area. Schedule service today.