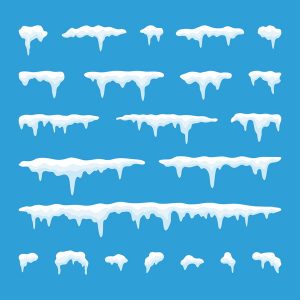 Cooling is an important part of most commercial facilities. Maintaining lower temperatures isn't only useful for comfort control during summer Toronto weather. It's also vital to have climate control around the year to protect valuable equipment and allow for process. You may not have realized how important some of these cooling services are for your business' success.
Below are a few cooling services your business may need. If you aren't sure what HVAC jobs your commercial facility requires, set up an appointment with our experts and we'll develop a plan. We have more than 30 years of history serving the Greater Toronto Area.
Server room cooling
Server rooms and computer rooms are a part of the majority of business spaces today. These rooms require specialized cooling. They cannot simply be connected to the standard HVAC system and air conditioner, nor can the doors to these rooms merely be propped open and a fan put inside. The amount of heat generated in these rooms and the precision equipment located in them is enough to rapidly cause overheating and the loss of data. Server room/computer room cooling must be set up as customized systems to allow for enough cooling capacity and airflow around the equipment racks. Make sure your server room cooling system is well-maintained to prevent emergency losses.
Air balancing
Air balancing is the job of making sure the ventilation system and air handlers connected to commercial air conditioners evenly distributes that air. Professionals can perform tests on air balancing to find out if there is the need for improvement. Air balancing can be as simple as replacing the air handlers or as extensive as ductwork replacement/redesign or installing new air conditioning systems. Our technicians are experienced with all parts of the ventilation systems in commercial buildings, and we also do custom sheet metal installation to revitalize the whole HVAC system.
Chillers
You may not have heard of the term "chiller" in connection to commercial air conditioning, but for many companies, the chiller is essential. A chiller is designed to cool down powerful equipment that might otherwise overheat. Chillers can also be used for powerful space cooling. You may already have chillers working in your commercial space and not even be aware of it. If any of the chillers in a facility require repairs, make sure to schedule them with the most experienced professionals.
You can schedule all commercial HVAC services in Toronto, ON with our team. We recommend you set up a maintenance account with us so we can get to know your equipment and lay out a plan for it. We customize each maintenance plan for our customers and assign a dedicated account manager to each customer.
Modular rooftop replacements
The rooftop units that handle cooling for many commercial buildings are designed to be modular. You can add more units as a business grows with a modular system. You can also replace individual parts rather than having to replace the whole system when it breaks down. If you notice your business is losing cooling, you may need to have one of the rooftop units replaced.
Advantage Airtech Commercial Ltd. is the "Double A" name with the "Triple A service! Schedule commercial cooling repairs with us.