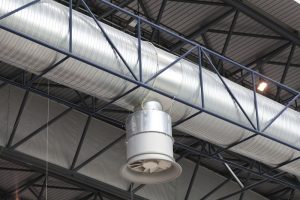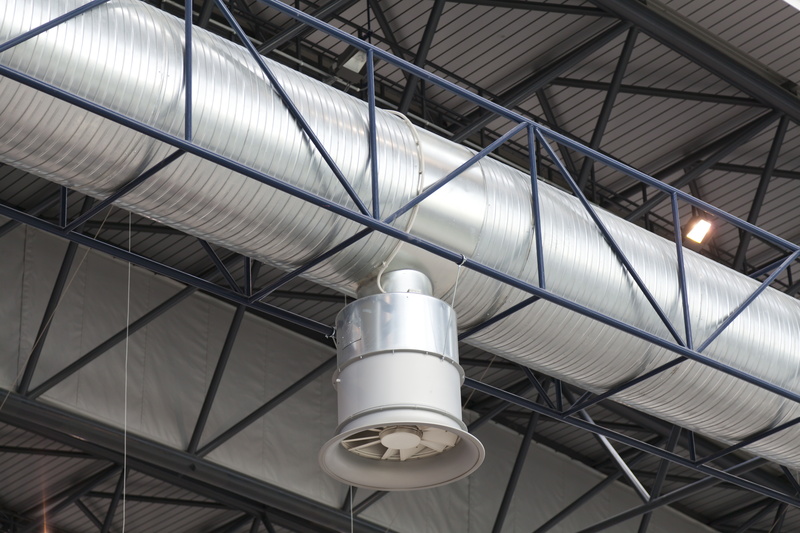 Air quality inside buildings is often three to four times worse than the air outside. This is the opposite of what most people think when it comes to air quality, which is that air pollution is what occurs outside.
The concern with indoor air quality is severe when it comes to commercial buildings. Equipment and processes in a commercial facility create a large number of airborne contaminants: carbon monoxide, volatile organic compounds, smoke, chemicals, even bacteria and mold spores. Proper ventilation is a necessity to remove as many of these pollutants as possible, but facilities often need other IAQ measures.
Some Basic Considerations
You can implement some simple measures in your facility to help stop unnecessary air pollution. Enforce no-smoking laws on the premises, store any food properly, keep all room vents open and unblocked, ensure fast and correct removal of garbage, and keep up with maintenance on all equipment that can release pollution into the air. Inform all employees to notify building management if they suspect IAQ issues due to respiratory problems, unpleasant odors, changes in humidity levels, etc.
These steps are helpful, but for many large commercial facilities, they won't be enough. In these cases, commercial IAQ experts can offer installations and other solutions.
You Only Need to Ask the Pros!
Trying to figure out what is lowering the air quality in your facility is too difficult if you have no background in IAQ or ventilation. Take the guesswork (and the wrong guesses) out of the equation and make life simpler by calling commercial IAQ experts from the start. We've been working on HVAC for commercial and industrial facilities in the Greater Toronto Area for more than thirty years, so we have the training, experience, and equipment to target a building's air quality problems and solve them.
Improving indoor air quality can involve several services:
Changes to the ventilation system. A facility may have inferior ventilation that isn't allowing for the right number of air replacements per hour that exhaust stale and contaminant-filled indoor air.
Installing make-up air units, which help to replace stale air exhausted from the building. This avoids an imbalance in the indoor air.
Installing filters and air purifiers. Commercial-grade air filtration systems can handle almost all types of contaminants, and special purifiers (such as UV germicidal lights) can target the contaminants that get through the filters.
Your Toronto Commercial IAQ Experts
Only commercial HVAC companies in Toronto, ON can supply the installation of the air quality devices necessary for a "clean air bill of health."
It's our philosophy to help our clients get back to work. We'll take on the worries of finding out what improvements your facility needs in order to enjoy cleaner, healthier, safer air. We not only handle installing IAQ systems, but doing regular maintenance and repairs to keep them working year after year. Call our office today and speak to an account manager to get started with improving your facility's air quality.
Advantage Airtech Commercial Ltd. is the Double "A" name with the Triple "A" service. Schedule IAQ services in the Greater Toronto Area with us.