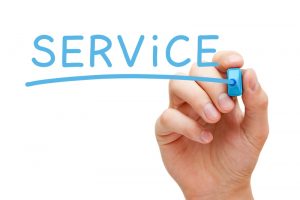 August is often the hottest month in Toronto, and commercial facilities will have their cooling systems working at peak levels for long stretches. This makes it hard to imagine preparing HVAC equipment to handle cold temperatures and ensure that heating systems are in good shape. However, planning is an essential part of preventing major equipment breakdowns.
If you don't have a maintenance plan in place for your commercial HVAC systems, we strongly recommend calling our office to set up one. We not only offer commercial air conditioning services in Toronto, ON, but our maintenance programs are designed to see to your facility's HVAC needs around the year.
How Often Do You Need Commercial Maintenance?
The schedule for HVAC maintenance for homes is basic—a technician visits in spring to inspect and tune-up the air conditioning system, and then returns in fall to do the same service for the furnace or other heater. With commercial facilities, it isn't as clear-cut. Commercial buildings can vary widely in the types of heating and cooling systems they use and how much they have to work. For the purpose of protecting equipment and allowing for process, some businesses must have cooling around the year, while others may need steady heating even in summer. The frequency of maintenance inspections to do cleanings, adjustments, and checks changes with each company. At the minimum, a facility will need spring and fall maintenance.
This is why "too early" for maintenance isn't a problem for commercial facilities: if the facility doesn't have a maintenance program in place, now is the time to arrange for one. The commercial HVAC professionals can determine the best schedule to keep your valuable heating and cooling equipment working whenever it needs to be working.
Customized Maintenance from the Professionals
Because no two commercial facilities are alike and the HVAC needs are specific to each building, it's important to have an HVAC maintenance program that's customized to the facility. Your business may only need a spring and fall visit to keep equipment working efficiently and effectively and with minor chance of a break down. But your commercial facility may need longer or more frequent maintenance. A contractor who runs everything with a basic checklist can't offer a business the personalized service necessary.
This is why Advantage Airtech Commercial provides highly customized maintenance programs for our clients. When you arrange for an HVAC maintenance program with us, we'll assign a dedicated account manager to you. The manager will develop a customized program to meet the exact needs of your facility as well as work out a schedule. Once the program is in place, you won't have to worry about the timing for your maintenance visit or accidentally forgetting to schedule them. We'll take care of everything.
So get ready for the first cold weather of the end of the year—or have your AC equipment given a mid-season check, whatever best fits your needs—with a call to our commercial team today.
Advantage Airtech Commercial Ltd. is the Double "A" Name with the Triple "A" service. Schedule a meeting with an account manager today to discuss a maintenance program.