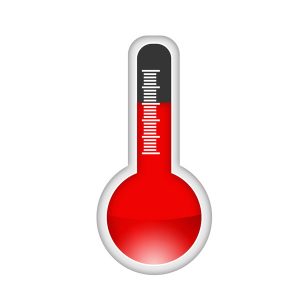 For a business that relies on a server room/computer room as a central hub for operations—and this includes most facilities—proper climate control in this room is essential. The equipment in server rooms generate a large amount of heat in a small space with little air circulation, and the equipment is sensitive to high temperatures. Inadequate cooling for a server room means damaged equipment and potentially devastating data loss.
How do you cool down a server room? The answer isn't a straightforward HVAC solution that just any technician can provide. You need the best professionals on this job, people who specialize in commercial and industrial HVAC that goes beyond simply providing comfort for people. Quality commercial HVAC is also about protecting equipment and process.
The Challenges of Server Room Cooling
To help you understand why specialist must tackle server room cooling, we'll look at the major challenges technicians face:
The cooling levels necessary are much higher than for most parts of the facility. Overcoming the heat the equipment generates requires far more BTUs of heat removed from the space compared to, for example, an office pool.
Ventilation of air through the room requires a dedicated supply and return vent. This creates a sealed system necessary to protect the equipment.
The cooling system must match the layout of the server room. This affects temperatures as well as ventilation. You cannot cool down equipment that is too closely jammed together so the cooler air cannot circulate around it.
The humidity also needs to be controlled. Both extreme humidity and dryness are potentially damaging to the equipment. A standard AC on its own does not provide humidity control.
The safe temperature range for cooling rooms is wide, from 10°C to 28°C, so there is no single temperature that's ideal for all rooms. Technicians must determine the necessary temperature for a specific server room.
There Are No Shortcuts
You can find ideas for DIY server room cooling and portable units for purchase through even a small hunt for "server room cooling near me" in a search engine. But the only type of "server room" that you can DIY is a closet in your home office. For commercial facilities, there aren't shortcuts and amateur solutions. With so many factors in play, and so much on the line, you can't afford to rely on any HVAC technician except the finest in commercial and industrial experts.
If you are looking to have quality server room cooling in Toronto, ON, for your business, make an appointment with Advantage Airtech. We have over 30 years of history serving commercial and industrial facilities of all sizes and types, and we understand how best to protect IT rooms. We believe in customized service, not a one-size-fits-all approach. When you work with us, a dedicated account manager will help see that your facility has the exact results it needs. Along with server room cooling installation, we also offer repairs and regular maintenance.
Advantage Airtech Commercial Ltd. is the Double "A" Name with Triple "A" Service. Call today to schedule service for your commercial or industrial facility.