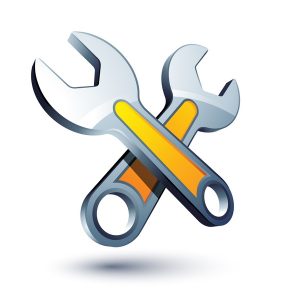 You know how hot and humid Toronto gets during the summer. But the summer weather hasn't hit yet, and we're in a period of cool to cold weather here in May. It's a deceptive time halfway between summer and winter, and it's easy to forget the importance of having maintenance for your commercial HVAC equipment done before the intense heat arrives.
Maintaining commercial HVAC equipment is a vital task no matter what type of facility you operate. In summer, an HVAC system can handle indoor comfort needs for some buildings, or be more focused on the protection of equipment and process. We understand that you probably are not certain what type of maintenance your building requires during spring—but that's why you have a professional Toronto, ON, commercial HVAC contractor like us around to do the heavy-lifting and heavy-planning.
Air Conditioning Systems Are the Priority
If your facility has people working in it, then handling cooling for the building with the air conditioning system is vital. The central ACs for commercial properties do an immense amount of work every day, and many will require maintenance more than once during the year (depending on the size and type of facility). Loss of cooling results in an immense drop in productivity, and can even result in a need for a complete closure of a facility until the problem is fixed. Regular maintenance from commercial cooling pros who are familiar with your equipment can prevent most equipment failures and the majority of repairs the systems will require. The reassurance there's small chance of anything going wrong during the summer is worth it alone.
Protecting the Bottom Line Every Day
Regardless of the main job of the HVAC system in your facility during summer, maintenance ensures it runs at peak efficiency. Allowing equipment to decline because of lack of professional inspections and tune-ups causes operating costs to rise. The difference may not be noticeable at first, but it will add up over only a few months to a large drain on your company's bottom line. Equipment that has received professional, customized care through maintenance will protect your investment in the HVAC system and your general investment in your business.
Maintenance That's Not Customized Won't Do You Much Good
Unfortunately, many business owners are lured into maintenance from contractors who don't offer them much more with their "maintenance services" than sending by whatever technician was available that day to run down a generic checklist. This type of service may work adequately for residential systems, which are all about the same size and configuration, but it's a disaster for the intricate HVAC equipment in place for businesses. Each facility has specific needs—a restaurant doesn't have the same cooling requirements as a meat processing plant—and so each facility requires a customized plan.
Advantage Airtech provides the customized maintenance program every one of our clients needs. We can help create the ideal program for your business: call us today and we'll assign you a dedicated account manager.
Advantage Airtech Commercial Ltd. is the Double "A" name with the Triple "A" service in the Greater Toronto Area. Schedule an appointment with an account manager today.