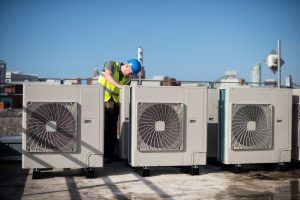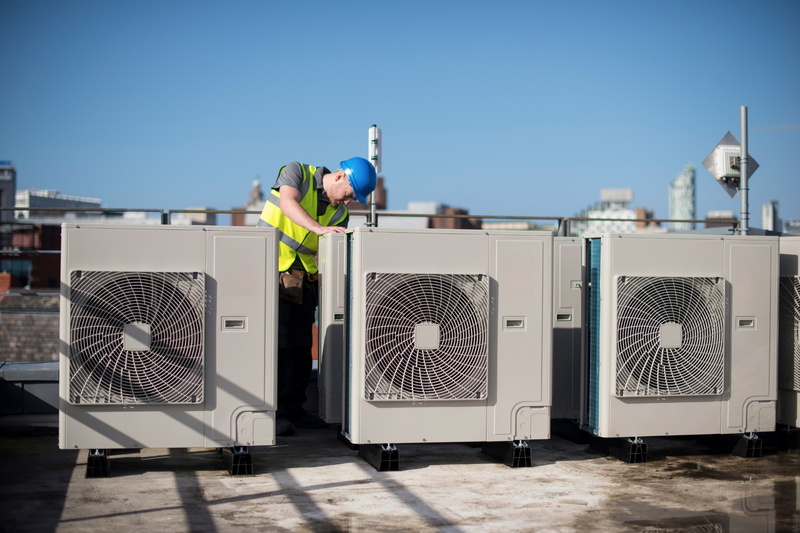 When it comes to industrial HVAC in Toronto, ON, the transition from chilly winters to humid summers can put immense strain on rooftop units. Having properly operating rooftop HVAC units is essential for any industrial facility to maintain the temperatures and ventilation needed for process, comfort, and more. Since most of these packaged rooftop units are heat pumps, they operate in all types of weather.
But when the snows melt and the shift in the weather begins, it doesn't mean rooftop units are suddenly having an easier job. Without professional maintenance and inspections to help during the transitional period, rooftop units can suffer damage and lose significant amounts of energy efficiency.
Why Rooftop Units Have Special Maintenance Needs
Putting packaged HVAC units on the roof of buildings has been the standard almost since the invention of electro-mechanical air conditioning systems. It frees up space that would otherwise be taken up around the building (difficult in crowded downtown conditions), allows technicians to easily access the devices without interrupting day-to-day operations, prevents vandalism and damage, creates a more attractive appearance for the outside of the facility, and reduces the noise from the immense blower fans from disturbing the work environment.
The drawback is, of course, exposure to the elements. Snow is a problem, but so is humidity. Moisture trapped inside rooftop units during snowmelt and in the humid Toronto summers can create serious problems for rooftop heat pumps. It can cause corrosion, damage to electrical components, and the growth of mold and mildew along the critical evaporator coil.
When a rooftop unit runs in cooling mode during the summer, it draws moisture from the air along its evaporator coil. This creates a mild dehumidification effect (although it is not considered a dehumidifier; the HVAC system must have a special installation for that purpose), but it also raises the humidity level inside the unit and can cause condensate drainage problems. A key part of spring industrial HVAC maintenance is checking on the condensate drains for rooftop units and handling cleaning off the development of mold and mildew growth. This not only helps with system efficiency, but it also prolongs unit life by lowering the change for corrosion to begin to harm the interior components.
Customized Rooftop Unit Inspections, Cleanings, And Tune-Ups
Working with rooftop HVAC units is a basic part of what we do. As a commercial/industrial HVAC company with more than thirty years of history servicing the Greater Toronto Area, we have extensive experience with all types of and sizes of industrial rooftop units. It's our goal to tailor maintenance to match the units for each customers' business—no two are alike.
We recommend calling ASAP to have your necessary spring maintenance appointment for your rooftop units and the rest of your industrial HVAC system. We will create a program tailored to the equipment you use, not just use a generic checklist. An account manager will work closely with you to see that your rooftop units are able to make the transition from winter to summer without problems and without losing efficiency or capacity.
Advantage Airtech Commercial Ltd. is the Double "A" name with the Triple "A" rating. Call us today to arrange for the right industrial maintenance program for your building.