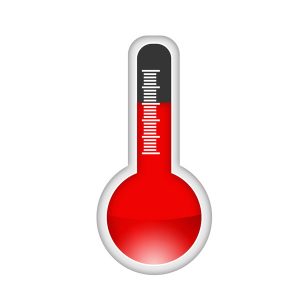 We've experienced a hot summer here in Toronto, and we can expect the temperatures to remain high for the foreseeable future. These conditions place a huge workload on any type of cooling system—but especially for the air conditioning system for a commercial or industrial facility. An air conditioner is not only doing the work of cooling off personnel, clients, and customers in a facility, it also must manage climate control to protect equipment and process. This is one of the reasons commercial and industrial ACs are more complex than residential air conditioning: a commercial AC handles multiple jobs, and the risk of a loss of cooling puts more in jeopardy than just stopping people indoors from sweating.
But what happens when all this summertime pressure overwhelms an AC, and suddenly you've not only got sweat but the threat of failing equipment and an operational shutdown?
You've got one choice: call commercial HVAC experts
And to make this task easier, make sure you already have a working relationship with a commercial and industrial HVAC contractor whom you trust to get the necessary task done—fast and right the first time.
Repairs are about more than patching up a problem to get a device working once more. The first concern with commercial air conditioning is to have cooling restored; but a quality technician who knows your facility and its needs will also focus on ensuring the equipment stays repaired. This is a technician who will also evaluate the state of the equipment and inform you if the time has come for upgrades and replacements. The priority is to ensure the facility has reliable equipment so it runs into few future problems leading to loss of revenue or possible code violations.
Late summer is a danger zone for cooling equipment
August and September present extra hazards for commercial air conditioning systems: the heat remains intense, but the ACs have already accumulated stress from months of steady work. This heat assault against a "battle-worn" cooling system makes malfunctions and breakdowns more likely. At the first sign the AC at your facility is overstrained and at risk of trouble, contact your trustworthy local commercial HVAC experts.
Depend on our dedicated HVAC technicians
We have a long history in Toronto handling commercial and industrial HVAC. We believe in the importance of forming relationships with clients so we can look out for their needs both today and tomorrow. Instead of waiting to call us when you have a summer emergency with your cooling systems, call us today to set up a maintenance program for your commercial air conditioning in Toronto, ON. We'll assign a dedicated account specialist to design a program matching your needs. Then, when you do need repair help, we'll send out technicians who already understand the equipment in your facility and can go straight to delivering the exact service necessary.
Service your commercial AC system in the Greater Toronto Area with experienced pros: Advantage Airtech Commercial Ltd. is the Double-A name with the Triple-A service!