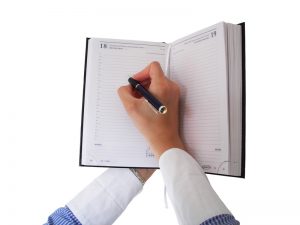 If you've owned a business in Toronto for more than a year, or if you've lived here that long, you already have a good idea of how cold it gets during the winters. It gets very cold! The average low during January is -3°C, and the hottest days aren't much warmer than that. Any business needs to have proper indoor heating, no matter how harsh the winters get. But it's especially vital in the Greater Toronto Area and it applies to businesses of all types. Protecting everything from customers to equipment and facilitating process are on the line when any commercial heating systems start to fail.
The best way to defend your commercial building from winter problems is to work with commercial HVAC contractors in Toronto, ON to arrange a maintenance program.
Why a maintenance program? Why not just a standard maintenance visit?
You may be thinking that it's easier to simply call up a commercial HVAC company and ask for a test of the furnaces and the rooftop units to see if they require repairs. A contractor who will do work of this type typically comes over with a checklist—the same checklist for every customer's building—and runs down it. The technician might find something wrong, or they might make a small difference here and there. But this is hardly good enough.
We understand there's no such thing as a one-size-fits all maintenance checklist. Each facility has unique needs, making it necessary to create a customized maintenance program. When you work with us, we'll assign you a dedicated account manager who will design a program to fit your facility's equipment and its specific environmental requirements. You'll always have a familiar face show up at your facility to conduct the regular inspections and adjustments—someone who knows your equipment and how to care for it.
These maintenance programs do more than just tune-ups in fall and spring. They allow our commercial HVAC technicians to get to know your facility's equipment so they can provide the best work all the time. If you need emergency repairs, our technicians are already a step ahead of other contractors at solving the problem.
Our maintenance programs also eliminate the unexpected: no unexpected bills for services or repairs. Think of doing heating maintenance as a type of insurance policy against breakdowns or other problems. It's also a "peace of mind" policy—and having peace of mind about running your business may be the best benefit of all.
Get started with heating maintenance
It's already October—there's no time to lose when it comes to heating maintenance. Before the first serious cold weather strikes, call our offices and arrange for a free quote on a preventive maintenance program for your HVAC equipment. We'll connect you to an account manager who'll help you set up the ideal program to meet your company's needs in winter—and all other seasons.
Advantage Airtech Commercial Ltd. is the Double-A Contractor with the Triple-A service in the Greater Toronto Area. Arrange for your commercial HVAC program today.