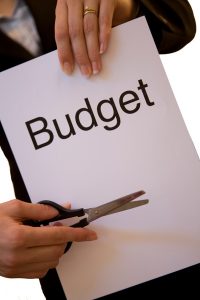 When you own and operate a commercial or industrial facility, you want to find any spot where you can lower overhead costs without having a negative effect on operations. You may not realize it, but too much of your overhead may be going straight to aging and inefficient HVAC equipment. Even with regular maintenance service (and some companies even skip that), older ventilation, heating, and cooling equipment cannot perform at the current higher standards for efficiency.
You don't have to have your entire HVAC system torn out and replaced to upgrade to better efficiency. When you work with our skilled experts, we'll find the best ways to retrofit the equipment. For example, the motors in your rooftop units may be wearing down. We can replace these to improve the performance using variable frequency drivers (VFD). We'll offer all the in-house assistance necessary to inspect the HVAC equipment and find where we can replace and upgrade so you'll have top-of-the-line performance.
Government Rebates
You can take advantage of government rebates on equipment and efficiency upgrades of up to 50% of the installation cost. You'll need to have licensed professionals handle the service, and we'll help see you receive the full rebate and lower your monthly energy bills. We'll handle all the work of applying for the rebates so you can concentrate on running your business. Eligible equipment includes air conditioners, heat pumps, rooftop units, chillers, and motors.
Energy Management Programs
Another way to see that your facility increases its energy efficiency is working with us to set up an energy management program. We'll send experienced energy evaluators to not only inspect the building and equipment, but also look over your bills so they can develop a systematic approach to boosting the facility's energy efficiency. We'll look for the new high efficiency equipment and VFD drivers that will make the biggest difference, while fitting within your budget.
Building Automation Systems
You may wish to consider building automation: upgrading your facility to central control through a building automation system (BAS), turning your building into a "smart" building. These controls make savings and efficiency automatic, and they also improve comfort and environmental levels. The system includes logs and diagnostics, so you'll always know how the equipment throughout your facility is performing.
These are not "plug-n-play" systems! Our specialists customize each BAS to fit a specific facility. You can rest assured that when we're finished you'll have the exact right automation to boost your building's performance to the next level.
We have more than 30 years of history helping commercial and industrial buildings with HVAC upgrades and energy management programs in Toronto, ON. All our technicians are licensed, experienced, and aim to build a strong business relationship with our clients. It's our goal to make you a customer for life—and we'll do that by making the improvements that let you get back to work!