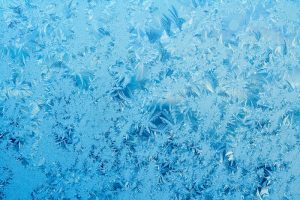 It's never too early in the fall to prepare your commercial HVAC system for the rigors of another winter in the Greater Toronto Area. And we're already past early fall! If you haven't yet signed up for our commercial maintenance program for Toronto, ON businesses, get in touch with us right away. We'll assign you an account manager and design a customized program that fits your facility—not a general checklist applied to any business. We can offer you a free quote on a preventive maintenance program—set up an appointment today.
Extreme Weather and Your HVAC System
You know how cold it gets during our winters. Ice, snow, and storms can have a negative affect on the parts of your facility's HVAC system exposed to the outside—i.e. the rooftop units. The standard rooftop unit offers many advantages because of its placement: easy to service, noise reduction, frees up space in the facility. The only drawback is outside exposure during the winter extremes.
There are many ways ice, snow, and low temperatures can be trouble for rooftop units.
Corrosion: It's easy for excess moisture to enter a rooftop unit from the exposure to snow. Corrosion on components is one of the quickest ways to a drop in inefficiency and full component breakdowns.
Ice over parts: You don't want ice developing on any part of a rooftop unit, because it blocks the important heat transfer the unit needs to work. Rooftop HVAC units have a defrost cycle to melt off ice, but if the defrost cycle malfunctions or the system becomes overwhelmed, it will rapidly lead to ineffective equipment.
General debris: A unit can become damaged in a storm because of debris striking it. HVAC units are designed to protect the interior components as much as possible from this, although nothing can stop all potential damage.
Protecting Your HVAC Equipment for Winter
We must stress that neither you nor any of your employees should ever go up to the roof of your facility to check on the HVAC units when environmental problems start. It's not safe, and you most likely can't do anything. You might think, "Well, I can just sweep away some snow from around the unit," but you can't even be sure that's the trouble! When you have a heating system malfunctioning in some way so that it's endangering process or comfort in the facility, always call for professionals. We've been working in the Greater Toronto Area for more than 30 years, so we know all about the affects of cold weather on HVAC units and what to do to track down the source of the trouble and fix it.
Otherwise, the best way to defend those rooftop units against another rough Toronto winter is to have our technicians inspect them and tune them up before the icy weather arrives. We know how to "winter-proof" the units to prevent corrosion and icing over. We'll locate any place where the units need repair work before the season starts so you won't have to worry about calling for us later in an emergency.
Sign up for commercial HVAC maintenance with an experienced team. Advantage Airtech Commercial Ltd. is the Double "A" Name with the Triple "A" Service in the Greater Toronto Area.