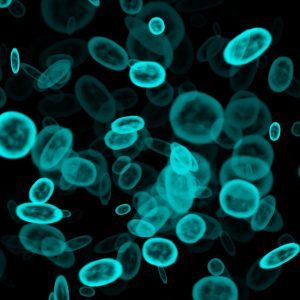 You probably often hear about the importance of indoor air quality in buildings. It applies to commercial facilities, industrial facilities, and homes. You may be more focused on climate control inside your commercial facility, balancing heating and cooling to the ideal levels to provide comfort and protect process. But you cannot afford to ignore commercial indoor air quality in Markham, ON or elsewhere in the Greater Toronto Area.
The Range of Indoor Air Quality Trouble
We have IAQ specialists to help your facility overcome any problem. The types of commercial IAQ concerns vary depending on the facility. Below we've listed some of the more common issues our technicians work to combat.
Chemical Pollutants – There are five main categories of chemical pollutants that can affect a commercial facility: the products used inside the facility, accidents leading to chemical spills, byproducts from construction, contaminants the ventilation system draws from outside, and combustion byproducts. All of these pollutants are hazardous for the health of workers, but they can also damage objects inside the facility. For example, a common chemical pollutant is formaldehyde, which causes corrosion to occur in copper.
Biological Pollutants – These include bacteria, dust mites, viruses, pollen, and spores from fungi. You might think it unlikely these may start up in your facility, but any place where water leaks may occur can have biological pollutants. Considering how dangerous these pollutants are, you want to ensure you have precautions against them.
Particulates – This is any airborne solid or liquid that's non-biological. The most common is ol' fashioned dust and dirt. These are respiratory hazards and harmful for many types of precision electronics and computer equipment. Particulates can come from outside the facility but may also be produced by process (e.g. wood cutting creating wood dust) or come from building material (drywall).
Dealing With Low Indoor Air Quality
As you might guess from the list of pollutant types, there is no single solution to improve IAQ. Your facility may require a multi-pronged approach from our experts. They will inspect the building, the ventilation system, and the equipment to find out what needs to be done. This includes:
Helping you identify major indoor pollutant sources so you can have them better controlled or isolated.
Improving the general ventilation system. Poor ventilation is one of the leading causes of build-up of pollutant concentration. We offer many improvements for HVAC systems to allow for better venting of harmful air out of the building, and we can redesign ductwork for improved air circulation and more air replacements per hour.
Installing IAQ devices to target specific pollutants moving through the ventilation system. This includes powerful air filters and electronic air purifiers. We can place UV lights to deal with biological pollutants.
We must stress that you need experienced commercial HVAC technicians to handle this work. Simply trying to stick filters into the ductwork can end up severely damaging equipment and worsening the air quality. Let our technicians diagnose your facility's needs and see that you have the exact IAQ solutions necessary to protect the health of employees and equipment.