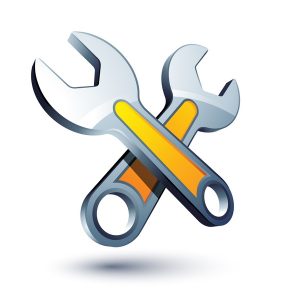 When it comes to commercial HVAC in Toronto, ON, maintenance is the most important service we provide for our customers. Maintenance is key to ensuring steady operation of a facility without interruptions due to climate changes or indoor air quality fluctuations because of failed equipment, and maintenance also keeps efficiency from sliding and equipment from failing years too early. It's impossible to overstate how much about the operation of a facility—from heavy industrial to light commercial—depends on the reliability that regular professional maintenance provides.
Now that we've entered the fall, it's time to schedule heating maintenance for your facility. If you have "gotten by" with making a call to a local HVAC company that comes to your business once and runs through a checklist on your equipment, you are not receiving the full equipment maintenance necessary. Only a customized maintenance plan can give you the assurance you're getting the most benefit from these inspections and tune-ups.
One-Size-Fits-All Means It Fits None
We have more than thirty years of history working with industrial and commercial HVAC in the Greater Toronto Area. We are in a unique position to understand the benefits of maintenance and how best to put it to work. We can tell you that any "one-size-fits-all" HVAC maintenance plan cannot do an effective job. An HVAC contractor that sends out whatever technician isn't busy that day to run through a "maintenance checklist" for a company's equipment isn't providing much more than a placebo effect. Your facility is not like any other facility. It requires its own customized maintenance plan and a committed team that understands your equipment and your business.
Customized Maintenance and Dedicated Account Managers
When you call Advantage Airtech to arrange for maintenance, we will set up a true customized program to meet your needs. First, you'll be assigned a dedicated account manager—and from that point onward, you will only deal with the technicians who are assigned to your account. We never send out just anybody on the work roster to handle service!
The account manager will work closely with you to understand your facility and HVAC equipment to create a program and schedule maintenance. Along with our training and skill with HVAC equipment, we are also experts with energy management and building automation and will work this into your plan. We can make recommendations for improvements. Our programs are not only customized, they are comprehensive.
Call Today for a Free Quote on a Maintenance Program
We believe in the services we provide, and we've seen the results over thirty years. That's why we offer you a free quote on an HVAC maintenance program for the equipment at your facility. You can get a sense of what we can do for you and the type of program we'll develop. Our goal is to provide you with complete peace of mind about the operations of your facility at a fixed monthly, quarterly, or annual cost. You won't have to deal with any unexpected bills.
Advantage Airtech Commercial Ltd. is the Double "A" Name with the Triple "A" Rating. Call us for commercial and industrial HVAC service in the Greater Toronto Area.