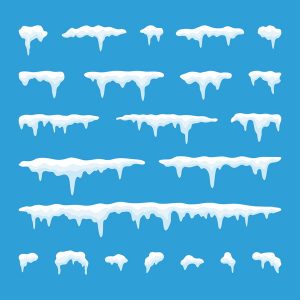 The most common type of commercial heating and air conditioning in Toronto, ON is the rooftop HVAC unit. This is true not only for Toronto, but throughout North America. Rooftop packaged systems are convenient, powerful, simple for technicians to access, modular for easy expansion, allow for a quieter workspace, and save room inside the facility.
When winter snows arrive in Toronto, however, it can mean trouble for rooftop units. If you've ever wondered how those exposed rooftop units make it through the snowfalls of the season, this is the post for you.
HVAC Units Are Designed With Weather Extremes in Mind
Commercial heating and air conditioning manufacturers wouldn't still be in business if the units they built failed due to external weather. Who in Toronto would want to install rooftop units that failed during a snowfall? (Or wouldn't work if covered in leaves, or on the hottest day of the year?) Not only are rooftop units designed to resist extreme cold with defrost features to stop coil freeze, professional HVAC installers like our team know how to position these units on the roofs of buildings in places where less snow will gather. We have more than 30 years of dealing with Toronto weathers, and we know how to measure the snow load that can accumulate on a roof.
HVAC Units Aren't Invincible
The way rooftop units work is through refrigerant circulation that draws heat from the outdoor air to carry it indoors. There is always heat available outside, no matter how cold, the current HVAC technology allows rooftop units to function efficiently in most cold conditions. Back-up heat systems can help when efficiency drops, allowing for a facility to maximize energy use while maintaining the necessary climate for process and comfort.
But if an HVAC unit is blocked or becomes incased in ice, the unit won't be able to draw on outside heat. This is most likely to happen during periods of brief warmth after a storm because the snow melts, then refreezes into ice. To help prevent this, HVAC units are designed with drainage to keep water away from the unit. Clogged drainage systems can rapidly lead to icing problems.
If you notice a drop in heating in your building or a steep rise in energy costs during the winter, you may have damaged or blocked rooftop units. Please don't attempt to go on the roof to "dig out" the units or defrost them on your own. This is hazardous. You can't fix the problem on your own, and going onto an icy roof during the winter is dangerous. This is why you have commercial and industrial professionals like us around to handle these jobs.
Maintenance Is Still the Best Defense Against a Toronto Winter
The proper care for rooftop HVAC units before the big storms hit is the best way to keep snow and other weather conditions from harming your facility's heating. Our technicians will ensure the units are operating correctly, have proper drainage, and their defrost systems are working. They'll locate parts the need replacement and alert you to older units that should be upgraded. Our customized maintenance plans will guard your facility from the worst a Toronto winter can throw at it.
Advantage Airtech Commercial Ltd. is the Double "A" Name with the Triple "A" Service in the Greater Toronto Area. Schedule commercial HVAC service with us.