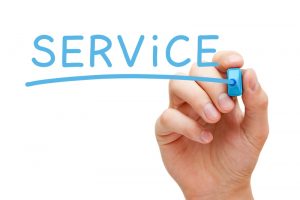 You don't want your commercial facility to suffer from any interruptions during the harsh Toronto winters because of a heating system failure. This applies to almost any type of commercial operation, from manufacturing to retail. 
Fortunately, most commercial HVAC systems give off early warning signals of malfunctions before major equipment failure can set in. If you know what to watch for, you can reach out to our technicians to schedule timely repair service that will keep your heating equipment operating without problem. In the event of an emergency, you can call us 24/7 to handle immediate repair issues.
Below we'll look at ways to tell that you need professional heating repairs for your commercial facility.
Warnings from the building automation system
We install and service building automation systems (BAS), and one of the reasons we recommend facilities have these systems is because they can provide early alerts of system inefficiencies. If your building's BAS notes that the heating system is draining more power or is short-cycling (more on this below), you'll have hard data that something is wrong and needs the attention of a professional.
Short cycling heating systems
As the temperature of the winter gets colder, heating systems will run for longer cycles to reach temperature goals. But if you notice the opposite happening—a heating system that appears to cycle off far earlier than normal—then the equipment is likely short cycling. This is a common problem and it has several possible causes. The most likely one is that the equipment is overheating and shutting down early to protect itself from damage. The issue may be with the motors, airflow restrictions, or aging parts. 
An unexpected rise in energy costs
Almost any malfunction with HVAC equipment will cause the equipment to drain more power than normal. (This is the inefficiency building automation can alert you to.) You'll expect higher energy bills in winter, but if those bills seem far higher than you anticipate, you'll want HVAC professionals to examine the system and see if there are repairs or replacements needed.
Uneven temperature control
A well-designed and installed commercial heating system will create even temperatures throughout a facility (or the specific heating needs for certain zones). When temperature control turns erratic and uneven, making it harder to manage the climate through the facility, the heating systems may be losing power or the zone controls are faulty. Technicians can inspect the system to find out what's wrong.
Odd noises from the HVAC system
This can be tricky to tell sometimes, since large commercial heating systems often generate a lot of noise. However, if you start to hear sounds that are unusual and alarming (such as "booming" from a gas-fired system or grinding and shrieking sounds from mechanical systems), it's almost certainly a warning that you need professional repairs.
We are on call 24 hours a day, seven days a week for any commercial heating repair in Toronto, ON you may need for your facility. 
Advantage Airtech Commercial Ltd. is the Double "A" Name with the Triple "A" Rating. Schedule commercial or industrial HVAC service with us in the Greater Toronto Area.