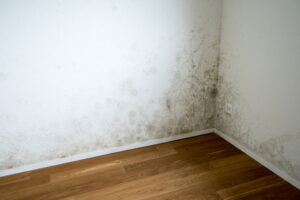 Mold is an insidious and serious issue for any building—residential, commercial, industrial. The development of mold creates a major two-prong problem. On one hand, mold can have a devastating impact on the health quality of indoor air.
The release of toxic mold spores is connected to numerous health issues, particularly respiratory ones, and they are especially harmful for people who have allergies and asthma. Mold issues will often lead to health code violations that can shutter a business. On the other hand, mold causes extensive damage to building material, rapidly ruining roofs and weakening structural supports. 
Once mold starts to develop in your facility, you may have to schedule an expensive and work-disrupting mold remediation service. We want to help you avoid this in the first place with proper mold prevention.
Alway schedule regular HVAC maintenance
The most important step in preventing mold in your commercial or industrial facility is with an effective HVAC maintenance plan. Mold thrives best inside the ductwork of a building, and unfortunately, this makes it easy for the mold to then spread around the facility as it is blown about the ventilation system and into workspaces.
When HVAC systems do not receive regular inspections and tune-ups, it leads to poor ventilation and higher humidity—a major invitation for mold to move in. Proper ventilation is essential to stopping mold and other allergens in a building, and regular maintenance keeps a close check on the ventilation of the HVAC system. Regular air balancing and system cleanings go a long way toward stopping mold, and maintenance also includes looking for moisture build-up in the ductwork and on the equipment that indicates where repairs are necessary to stop more humidity and mold infestations. 
Install the right air filtration systems
A commercial or industrial facility must have proper air filtration to remove the circulation of contaminants both indoors and outdoors. However, your facility may have outdated air filters or ones that have been left in place for too long.
An old air filter can actually become a breeding ground for mold rather than stopping it! Regular maintenance can help with this problem, but we also recommend looking into upgrading the filtration system if it is several years old so it's a better match for the facility.
Install UV air purifiers
These devices are among the best defense for buildings against mold (and they also help with germs, viruses, and bacteria). Professionals will strategically place these ultraviolet lights to provide maximum defense against mold and mold spores within the HVAC system. These purifiers not only kill mold spores, they prevent mold from growing in key areas they are likely to develop, such as evaporator coils. 
Advantage Airtech has a commercial/industrial maintenance plan to protect your facility from all types of concerns with indoor air quality in Toronto, ON. We don't follow a "by-the-book" strategy for maintenance because no two facilities are alike. We develop customized programs that match individual facilities with the specific maintenance requirements necessary for optimal conditions for work, process, and asset protection. 
Advantage Airtech Commercial Ltd. is the Double "A" Name with the Triple "A" Rating. Contact us today for indoor air quality solutions and to sign up for a customized maintenance plan.