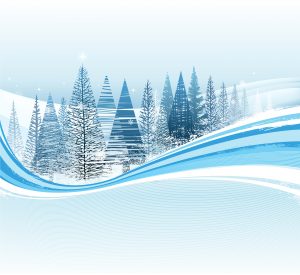 The true "heating season" will soon be upon us, and no matter what type of business or facility you run in the Greater Toronto Area, you'll want to make sure that its heating systems are working properly. 
You may be interested in something better than "working properly," however. You're looking to improve your heating systems for more reliable performance and lower costs.
If you have an older facility that hasn't undergone significant updates to its HVAC and other heating systems in over a decade, you are almost certainly missing out on ways to save on energy costs. Advantage Airtech can help you with important upgrades and retrofits to boost your commercial heating in Toronto. We've listed a few of them below.
Replace aging equipment
One of the first steps we recommend you take with your heating equipment is to have our technicians inspect it and find where you have outdated equipment or equipment that is simply too old.
With so much occupying your mind, it's easy to forget about old HVAC equipment and just let it limp along, draining too much power and running up repair bills. We'll find where you can make improvements with unit replacements and technology upgrades.
Install custom ductwork
We wrote about this in the last post: prefabricated sheet metal ducts are often a source of trouble for a facility. We create customized ductwork that helps to improve airflow, energy efficiency, and air quality in your facility. Better ductwork benefits both your cooling and heating equipment.
Install a building automation system
This is a major technological advance for any facility that hasn't yet made the leap to "smart" technology. A building automation system (BAS) integrates your facility's equipment for maximum efficiency and performance.
The HVAC system is one of the systems that benefit the most from building automation. BAS handles monitoring and operating heating equipment, which not only boosts efficiency, it's far more convenient as well. We install BAS in facilities that handle light, security, water heaters, heating systems, cooling systems, and anything else the client wants.
Sign up for a customized maintenance plan
Maintenance is an essential part of caring for the HVAC systems in a commercial facility, and you probably already schedule maintenance regularly during the year. But not all maintenance plans are the same quality! Some commercial HVAC contractors have a by-the-numbers approach where they send out whatever technician is available that day to go to the client's facility and run down a checklist.
With a customized maintenance plan, such as we offer, you'll have maintenance for your heating equipment from a dedicated team that understands your specific needs and works routinely with your heating systems. We assign you an account manager who develops a customized program that matches the unique requirements of your business. 
There's more
Because your business is not like any other, there are many improvements we can't list here because we don't know yet that they'll benefit you. All it takes is contacting us and letting us inspect your facility and equipment and we'll discover the other possibilities to improve your commercial heating. 
Advantage Airtech Commercial Ltd. is the Double "A" Name with the Triple "A" Rating. Speak to us today to find out more about how we can benefit your business this fall and winter.