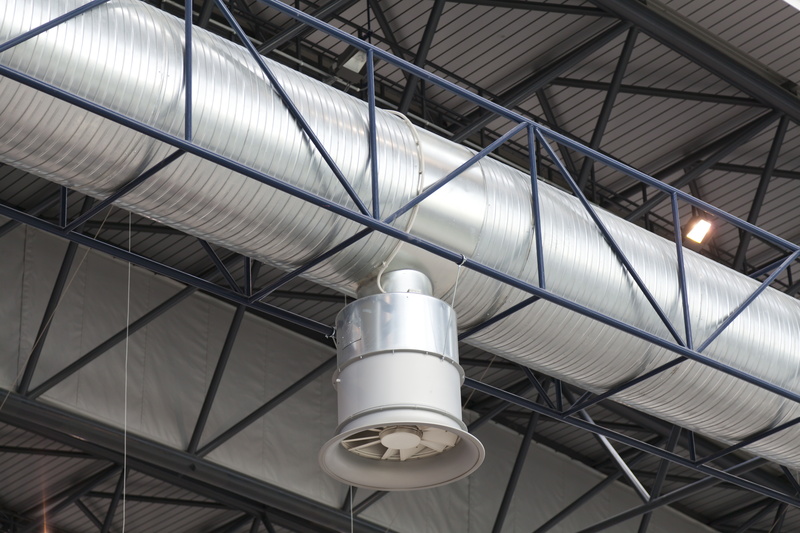 We are proud of the large number of services we provide commercial and industrial companies in the Greater Toronto Area. We're a heating, cooling, and ventilation contractor, but people often overlook the "ventilation" part—the "V" in HVAC. The truth is that while maintaining the proper level of temperature inside your commercial or industrial facility is essential for continued operation—it not only offers comfort for people, it's often vital for the proper protection of equipment as well as process—the indoor air quality is also essential. As with heating and cooling, it affects people, equipment, and process. Our technicians are experienced with handling the many ventilation needs of buildings for the best indoor air quality in Toronto, CA and the surrounding areas.
Negative Air Pressure and the Make-Up Air Unit (MUA)
A service we provide is work to install, repair, maintain, and replace make-up air units (MUA). We'd like to look closer at these installations to help people better understand what they do and how they are beneficial.
Poor air quality in a building isn't only due to dust, debris, chemicals, smoke, bacteria, and other contaminants that often enter the air in a commercial or industrial facility. It can also be due to negative air pressure inside the facility and a lack of proper ventilation.
Air pressure in a building is a complicated subject, since numerous factors affect it. In commercial and industrial situations, there are many pieces of operating equipment that can lead to the negative air pressure by drawing out interior air. With no air easily entering a building due to poor ventilation, this drawing out of the interior air leads to negative air pressure: i.e. the pressure outside the building is greater than the pressure inside. This is especially a problem in cold weather, since it leads to drafts and makes it harder for the heating system to maintain the proper temperature. Any gas-fired device will struggle to work. Another side-effect is lingering chemicals and odors, and increased dangers from carbon monoxide and radon. Water heaters will experience slow recovery and mold and mildew will become more common.
The sum total of this: higher energy costs, higher maintenance costs, and a generally unsatisfying work space.
What a make-up air unit does is bring fresh air into a building to maintain slight positive air pressure. (You don't want too much positive air pressure). The MUA "makes up" for the air that is lost through the operation of furnaces, industrial dryers, chillers, and many other pieces of equipment.
Our technicians can help analyze if your building is facility is suffering from negative air pressure. If it is, we can install the MUA units that will solve the problem. You definitely want people with our level of expertise on the job, since balancing air pressure is tricky. We not only can tackle the work to meet your high expectations, but we also use the finest equipment: Aaon make-up air units, Trane make-up air units, and more.
If you suspect you have a negative air pressure problem for your facility because of poor ventilation, contact one of our specialists right away.
Advantage Airtech Commercial Ltd. serves the Greater Toronto Area. We offer 24/7 emergency services.