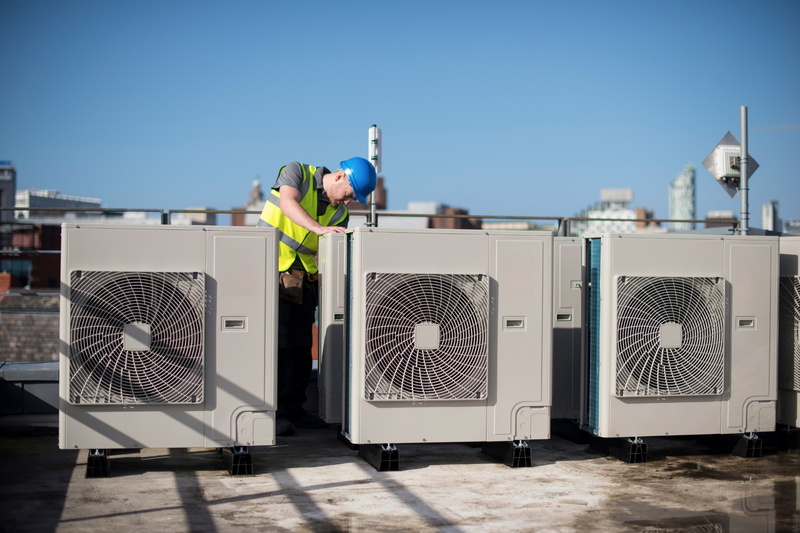 If you own or operate a business building, industrial facility, or other commercial space in the Greater Toronto Area, you depend on HVAC equipment on a daily basis. This can include air conditioning systems to maintain pleasant conditions for employees and clientele, as well as cooling systems to protect equipment and process. Environmental control is an essential part of business success… and to ensure that your equipment works the way it should without wasting energy or running into high risk of breaking down, sign up for one of our regular maintenance programs.
Here are reasons to arrange for regular commercial HVAC maintenance with us:
Our Programs Are Comprehensive
You aren't simply signing up to have a technician drop by your building twice a year to see that the AC is running or to clean off a few furnace or boiler components. Our programs are designed to give all of our customers the highest level of inspections and tune-ups at fixed monthly, quarterly, or annual costs. You won't have to worry about unexpected bills for service, repairs, or other maintenance tasks.
Customized Service from Great Technicians Who Work with You
Our licensed technicians are experienced with industrial and commercial cooling systems of all kinds, from rooftop units to industrial chillers. When you sign up for a maintenance program with us, you'll work with an account manager who will see you have a program that is tailored to the specific needs of your business. Receiving a dedicated technician helps ensure that you get the quality of service you demand and deserve.
Savings Across the Board
One of the great things about a commercial HVAC maintenance plan is how it rapidly pays for itself. Routine inspections and tune-ups from the best technicians will prevent costly repairs, breakdowns, delays, and drops in energy efficiency from systems wearing down. The biggest place where a maintenance plan will save you money is that it helps the equipment in your facility last for as long as possible. After all, there is no "repair" more expensive than having to replace a large piece of HVAC equipment like a rooftop unit or a chiller years before you should have to.
You'll Enjoy Peace of Mind
It's our goal to give you 100% peace of mind about your commercial HVAC equipment. Think of the maintenance plan as an insurance policy for the operation of heating, cooling, and ventilation in your facility.
Call Us for More Details and to Sign Up for Maintenance
If you are looking for the finest in commercial air conditioning maintenance in Toronto, ON, then our office is the one to contact. One of our specialists can explain all the benefits and arrange for your company's HVAC system to receive the regular attention it needs for your business to be a success. We believe strongly in developing relationships with our customers through trust and honesty, and we'll strive to earn your trust in the way we care for your vital commercial equipment.
Advantage Airtech Commercial Ltd.: Serving the Greater Toronto Area since 1987. We aim to be the best commercial and industrial HVAC service provider in the area.