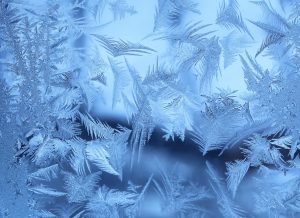 Air conditioning in a business is about more than providing a comfortable environment for employees, customers, clients, and tenants. Proper cooling is essential for process and to protect equipment, and this applies to small businesses as well as to large industrial facilities that require chillers to keep machinery from overheating.
There's one type of commercial cooling the majority of businesses of all sizes have in common: server room cooling. No part of your business' HVAC system should ever be left to amateurs or building "handymen," but it is especially important to have skilled professionals manage the installation, maintenance, and any repairs for a server/computer room cooling system.
When you want a commercial HVAC company to handle your needs for server room cooling in Toronto, ON, we're the experienced contractor to call on. We've have 30 years of history serving commercial HVAC needs in the area.
Why Server Room Cooling Is Vital
If you run a small business, you might be tempted to think that all your server room has to have to stay at the right temperature is a fan, a portable AC unit, or simply leaving the door open for the air conditioning and airflow from the rest of the space to cool it off. Or perhaps you're tempted to look up a list of "server room cooling tricks" on line.
But this is a serious mistake! The equipment in this room is sensitive to high temperatures—and unfortunately the equipment generates its own heat. The heat inside the room will rapidly reach temperatures that will cause equipment failure and data loss. Your whole business could be shut down because of improper server room cooling!
Server Room Cooling Requires Professionals
The reason simply placing a fan or a portable AC unit inside a server room doesn't work, and why an inexperienced technician cannot handle installing a cooling system for a server room, is that there's no single "correct" temperature when it comes to these spaces. It varies depending on the space size and the equipment. There's no "one-size-fits-all" solution.
In general, a server room should not be colder than 10°C or hotter than 28°C. This, you probably have noticed, is a wide range of temperatures—and it takes experienced professionals who work with many types of commercial cooling needs to find the ideal conditions for a specific server room.
Here are a number of factors a commercial HVAC technician considers when working on server room cooling:
Temperature range
Room size
Airflow
Humidity levels
Heat output of equipment
The issue of airflow is one that non-professionals often overlook: if the equipment isn't allowed to "breathe," i.e. allow cooled air to circulate around it, then it will trap heat and the cooling system won't make a difference.
We're the Server Room Cooling Professionals You Need
No matter what type of cooling your building or facility requires—central air conditioning, chillers, rooftop AC units—you can rely on our team to have the job done right. We focus on providing the highest level of customer service and building lasting relationships with our clients. Our maintenance program is the best way to see that you continue to receive the cooling (and heating) necessary to keep your business running without interruption.
Advantage Airtech Commercial Ltd. serves the Greater Toronto Area. We have 24/7 service available.