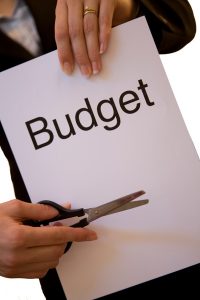 The bottom line of your business is something you keep a close eye on as a facility manager. It can be difficult to detect where you can reduce overhead costs, and this is especially true when it comes to the HVAC system and other energy consumption systems across the facility. 
One of the best ways to get a handle on this energy consumption is with commercial energy management with our team. There are many ways a commercial energy management program can save you money. Below are three major ones, including one you may not have considered.
Superior HVAC Equipment From Retrofits and Upgrades
This part of an energy management program is most helpful for older facilities that have been using outdated or aging equipment. But even newer facilities may find surprising places for improvements. Since most facility managers are not experts at HVAC systems, our energy management specialists are essential for identifying places where older equipment is raising costs and possibly harming climate conditions.
We can make upgrades such as adding variable frequency motors, replacing rooftop units, and adding high-efficiency systems for boilers, make-up air units, and more. We customize all upgrades—we know there is never a one-size-fits-all solution for any facility. Our aim is to provide you with equipment that lowers energy use and saves your money.
Building Automation Systems
The installation of a building automation system (BAS) is a key part of maximizing energy efficiency in a building. These centralized systems manage heating, air conditioning, ventilation, indoor air quality, security, lighting, water heaters—in fact, any system you want can be integrated into a BAS. This system not only improves efficiency for significant energy savings, it can stabilize climate conditions for both comfort and process, and provides you with diagnostics to help you find out where any of the systems need repairs. 
There Are Rebates as Well
When we create a commercial energy program for your facility, you will save money in ways outside of the facility itself through incentives and rebates. There are numerous rebate programs available for commercial facilities that choose to make upgrades and retrofits to HVAC equipment. For example, VFD motor installations may make your business eligible for an incentive of up to half the cost of the project. Then there are rebates for air conditioning retrofits, redesigns of the HVAC system, installation of variable speed drives, adding make-up units, replacing old boilers, upgrading radiant heating equipment, chiller replacements, and putting in advanced building automation systems.
This may sound like too much paperwork and research to go through, but you don't have to worry. We'll apply for all the incentives and make sure to find all the rebates available so you get the best return. 
Get Started With a Call to Us 
It isn't difficult to have the best in commercial energy management in Toronto, ON without much fuss. You only need to call Advantage Airtech Commercial Ltd. We will assign you a dedicated team that will analyze your facility and find all the improvements, replacements, upgrades, retrofits, and automation systems necessary to save you money, as well as apply for the rebates. We customize our work for each client—that's why we've been a success for more than 30 years.  
Advantage Airtech Commercial Ltd. is the Double "A" Name with the Triple "A" Rating. Call us for commercial and industrial HVAC service in the Greater Toronto Area.