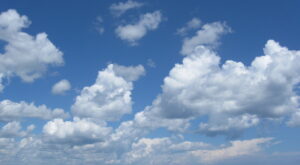 Negative air pressure inside a building creates problems for both homes and commercial/industrial facilities. The simple description of negative air pressure is that it is when the air pressure inside a building is lower than the air pressure outside it.
This may not sound like a huge problem, but for a commercial or industrial building, negative air pressure can create several major issues that need to be addressed with proper ventilation and air pressure balancing.
Why Negative Air Pressure Happens
There are several sources for negative air pressure in buildings, starting with poor ventilation. Modern commercial and industrial facilities have tight construction to improve their energy efficiency, but this makes it extra important to allow for ventilation because the tight construction blocks airflow in and out of the building. A poorly designed building won't have the necessary balance between indoor and outdoor air pressure.
Another source is equipment and processes that use air, such as combustion. This makes negative air pressure a common problem for industrial facilities. Leaking in air ducts is another source of this pressure imbalance.
Negative Air Pressure Concerns
You don't want negative air pressure in your facility for several reasons. It affects the general indoor air quality and can create potential carbon monoxide poisoning hazards and radon hazards. It lowers the energy efficiency because a drop in air pressure indoors can force an influx of outdoor temperatures inside, which is especially a problem in cold weather—it will force heating systems to work harder than they should. 
The Make-Up Air Unit
How can you deal with negative air pressure in your commercial or industrial facility? One solution is to have our HVAC technicians install make-up air units (MUAs). As the name indicates, a make-up air unit "makes up" for the air that is used up because of processes within the building, which can include gas- and oil-fired furnaces. What makes this different from a standard ventilation system is that MUAs do not simply transport outside air without also balancing its temperature and humidity. 
An MUA aims to create balanced air pressure that is on the slightly positive side. Excess positive air pressure brings with it a full new set of problems, so it's important that you have technicians install the systems that create a balance, not an over-correction, for negative air pressure.
Other Solutions
Your facility may need general ventilation improvements, such as repairs to ductwork and replacements for blower fans, to correct trouble with negative air pressure. When you call our team about your indoor air quality in Oshawa, ON, we'll locate exactly where your facility is encountering trouble with negative air pressure and provide the right solutions. Make-up air units are only one of the methods we have available to ensure you have a facility with air quality that is both healthy for the people inside the building and which will prevent energy loss and problems with process. 
Advantage Airtech Commercial Ltd. is the Double "A" Name with the Triple "A" Rating serving the Greater Toronto Area. Request an estimate today.