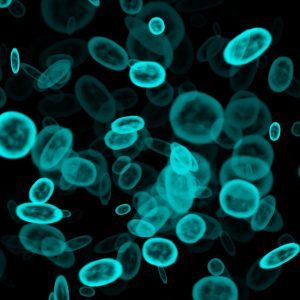 At no other time have people been more aware of the need for improvements to indoor air quality in both homes and businesses than now. We often work with commercial indoor air quality in Whitby, ON and can help your commercial facility with the necessary installations, repairs, replacements, and retrofits to solve the issues with your indoor air. 
With the wide range of business types, there are many different problems that can affect indoor air quality. When you work with us, we'll identify the specific concerns you are facing and help you with customized solutions. We're going to look at a few of the common air quality problems that commercial facilities deal with. These are the troubles to watch for that will alert you to the need for professional HVAC assistance.
Negative air pressure
We've written about this topic before, but it needs to be brought up here because of how common it is. Negative air pressure is when the air pressure inside a facility is lower than outside. Negative air pressure can create a heightened risk of carbon monoxide problems and will lead to an influx of outdoor air moving into the building and lowering HVAC energy efficiency. We can fix negative air pressure with several means, such as air balancing and installing make-up air units.
Poor ventilation
If a facility produces high levels of smoke, gas, and other byproducts, it must have powerful ventilation to remove these pollutants to the outside. This is especially important for commercial kitchens, restaurants, and manufacturing plants. Without powerful venting systems, a space can rapidly become unusable and dangerous. At the first sign of an increase in smoke, odors, or other noticeable signs of venting problems, call our specialists. 
Common chemical pollutants
These are airborne pollutants that come from standard processes and equipment within a facility. Everything from paint to toner cartridges can emit harmful chemicals into the air. A significant danger is from volatile organic compounds (VOCs), which can create health hazards among people in a facility. Better ventilation helps with chemicals, but many businesses will benefit from full air filtration and air purification systems installed into the HVAC system to help remove these chemicals from circulating through the facility.
Biological contaminants
These are the indoor air quality pollutants that people are most worried about today due to the COVID-19 pandemic. Viruses are only one part of the equation, however, as mold and bacteria are also major health concerns for businesses. Special air purification systems are effective against biological pollutants, with many that test well against coronavirus. UV air purifiers are a popular option to help with eliminating these organic contaminants, and they are also effective tools at preventing mold growth from starting. 
Our commercial HVAC experts can help you navigate the choices for indoor air quality installations and answer any questions you may have about targeting pollutants. 
Advantage Airtech Commercial Ltd. is the Double "A" Name with the Triple "A" Rating. Speak to one of our account representatives today to learn more about your indoor air quality options.