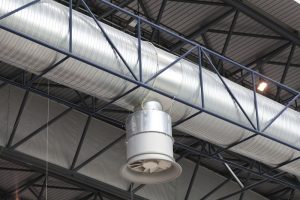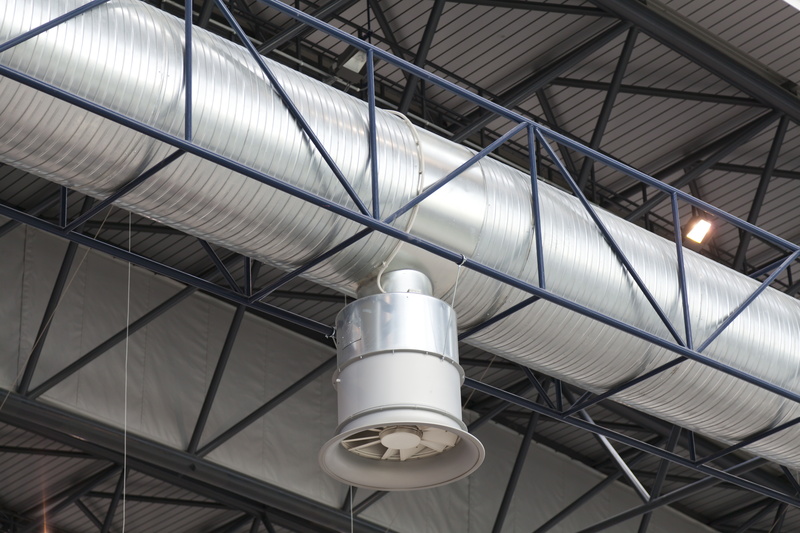 Yet another harsh winter in Toronto is getting started, and we can expect temperatures to drop much lower than the 3°C we're currently experiencing. If you own or operate a commercial business, this is the time of year when you'll have your facility sealed off from the outside weather as much as possible, both for the purposes of comfort and protection of equipment and safety, and to keep energy bills from rising exponentially.
But the more sealed a facility, the more its indoor air quality starts to suffer. We're commercial HVAC specialists and one of the most important services we offer for our clients in GTA is helping to battle the decline in indoor air quality that happens during the extreme winters. One of our key tools for helping boost indoor air quality at this time of year (and throughout the year) is the make-up air unit.
The Job of the Make-Up Air Unit
A make-up air unit is a powerful type of commercial/industrial ventilation system not found in residential homes. Its job is to create a balance of air inside and outside a building to avoid the problems that come from negative air pressure. When the air pressure inside a facility is lower than the air pressure outside, this deficit is called negative air pressure—and it's a common problem during winter. A standard ventilation system won't help with this because while it may exhaust pollutant-filled air to the outside, it doesn't replace that air, and the result is negative air pressure. This means many problems, such as drafts, moisture drawn into the building, and poor performance from the HVAC system.
A make-up air unit does the job of bringing in outside air to the building, not the circulated air that most ventilation systems use. The make-up air unit also manages the temperature of this incoming air so that it doesn't interfere with the climate controls or harm the energy efficiency of the building.
Where Make-Up Air Units Are Most Useful
Not every commercial or industrial facility will require make-up air units. They are ideally suited for warehouse buildings with high ceilings and for restaurants and kitchens which require a rapid removal of indoor air and equally fast replacement with outdoor air. If you aren't certain if your facility would benefit from having make-up air units, set up a consultation with our team. We can provide many different indoor air quality solutions and will find the match that will give your facility the right combination of energy efficiency and fresh air circulation for winter and all seasons.
Call the Commercial HVAC Pros
No matter your needs are when it comes to commercial indoor air quality in Ajax, ON, we can meet them and exceed your expectations. We provide personalized service to customize all our work to the needs of our clients' facilities. When you sign up for regular service with us through a maintenance program, you'll have a dedicated account manager who knows your equipment and the specific requirements of your operation. 
Advantage Airtech Commercial Ltd. is the Double "A" Name with the Triple "A" Rating. Speak to an account manager today.