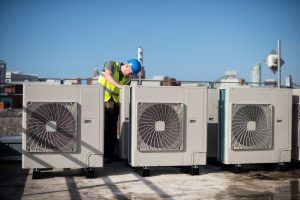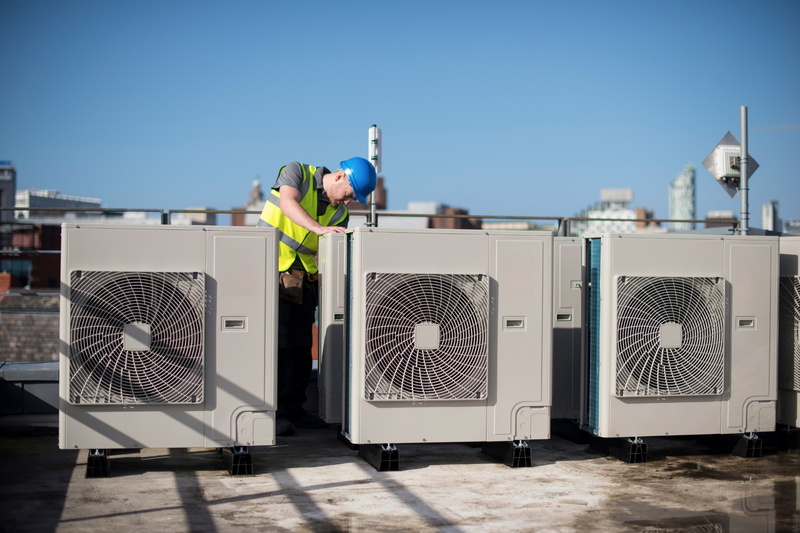 Rooftop HVAC units are among the most frequently employed climate control systems for industrial and commercial facilities. The typical rooftop HVAC unit is a packaged system containing a compressor, expansion device, condenser coil, evaporator coil, and powerful blower fan. Unlike split systems, which place some of their components indoors (the air handler and one of the coils), a rooftop unit handles the heating and cooling in one unit and then sends the conditioned air down into the building's ventilation system.
Rooftop units are advantageous for businesses because they remove all the bulky and noisy equipment out of the workspace and onto the roof. It's easy for technicians to access them without disrupting workflow, and they're modular to allow for a business to continue to expand. A well-installed rooftop unit can last for around 15 years.
However, any HVAC system can encounter repair issues. Below we've listed several common rooftop HVAC problems.
Dirty coils
Both sets of coils in a rooftop unit are exposed to the outside, making them susceptible to picking up dirt and grime. Any layer of dirt insulates the coil and makes it harder for the coil to release or absorb heat. This cuts into system efficiency and results in higher bills. Dirty evaporator coils will often lead to the coils freezing over, which will severely hamper the unit's ability to absorb heat. Regular maintenance is the best way to avoid these problems, as technicians carefully inspect and clean the coils as necessary.
Refrigerant leaks
As rooftop units age, the copper material of the refrigerant lines can corrode and lead to leaking refrigerant. When a rooftop unit near to the end of its service life develops leaks, it's usually better to replace the system rather than repair it. For newer units, however, technicians can quickly seal the leaks and restore the refrigerant that was lost.
Nonstop blower
The blower in a rooftop unit may start to run continuously rather than cycling off at regular intervals. This can happen because of thermostat problems, a stuck relay, or a failed limit switch. 
Electrical problems
Rooftop units consume a large amount of electricity to power the blower and the compressor. Electrical malfunctions can often lead to the rooftop unit tripping circuit breakers. If your facility is experiencing tripped circuit breakers, it's worthwhile to have technicians investigate the rooftop units to see if there are electrical shorts, clogged air filters, or other malfunctions leading to an electrical overload on the circuit.
The moment you suspect something is wrong with the rooftop units for your commercial or industrial facility, call our technicians. We offer complete services for rooftop HVAC units in Toronto, ON, and the Greater Toronto Area. We recommend you arrange for a regular maintenance program with us, as this is the best way to avoid future troubles with your HVAC system. We'll assign you a dedicated account manager so you'll always work with people familiar with your business and its equipment.
Advantage Airtech Commercial Ltd. is the Double "A" Name with the Triple "A" Rating. Schedule your commercial heating and cooling needs with us in the Greater Toronto Area.