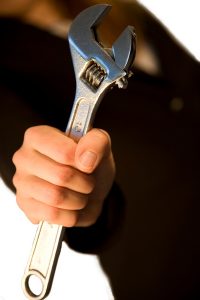 The best time to have the maintenance done for your commercial air conditioning system is during the cool weather of early spring. Most commercial facilities rely on cooling equipment of some type, whether it's to provide comfort to employees and customers, or to stop the loss of vital data from equipment overheating. You may think more about your heating system because of the harsh winter in Toronto, but caution year-round can pay off in many ways—particularly in preventing loss of revenue because of a cooling system failure.
How Commercial AC Maintenance Benefits Your Business
You care about your company's success: day to day, month to month, year to year. You watch expenses and the bottom line. Adding in an expense for regular spring AC maintenance may not feel like a worthwhile expense, but it has beneficial short-term and long-term effects:
Equipment Longevity: Replacing rooftop units, server room cooling systems, and other air conditioning systems is expensive. You'll need to schedule replacement eventually, but maintenance will help keep that replacement far distant. You're making an investment when you pay for maintenance—and investment in getting the highest rate of return on your original purchase of cooling equipment.
Energy Efficiency: Even a small-scale business has complex energy demands, and almost any business could improve energy use to lower bills. One of the easiest ways to do this is to keep up to date with HVAC system maintenance in spring and fall. Technicians tune-up, clean, and inspect the system to ensure it works at its peak efficiency. Without maintenance, you may end up paying 25% on your cooling bills.
Reliability: When a cooling system abruptly shuts off in a facility, it can make work difficult if not impossible—and it may also lead to the loss of valuable data from failed precision equipment. Although regular AC maintenance cannot guarantee that the system will work through the summer without malfunctions, it is as close a guarantee as you can have. You can head into the summer with the peace of mind that a total HVAC breakdown is unlikely. Even minor malfunctions probably won't pester you.
Protect Warranties: Most commercial HVAC equipment has warranties from the manufacturers in case of a factory fault. These warranties can be voided without annual maintenance from licensed professionals. Keeping the warranties current prevents you from paying large early replacement fees.
Our Maintenance Is Customized for You
Most commercial HVAC contractors offer maintenance programs. But our programs go farther—we build a customized program to match the needs of your business. You'll be assigned a dedicated account manager to handle heating and cooling maintenance during the year, a manager who knows your equipment.
Advantage Airtech is a contractor with decades of experience with commercial heating and air conditioning in Toronto, ON. We've served the Greater Toronto Area for more than 30 years, and we strive to develop relationships and strong communication with our clients by always offering honest advice. We aim to be the best commercial and industrial service providers for the area.
Advantage Airtech Commercial Ltd. is the Double "A" name with the Triple "A" service in the Greater Toronto Area. Call us to schedule your AC maintenance.