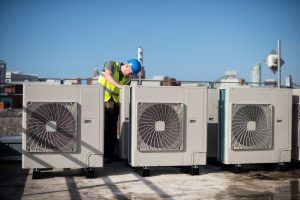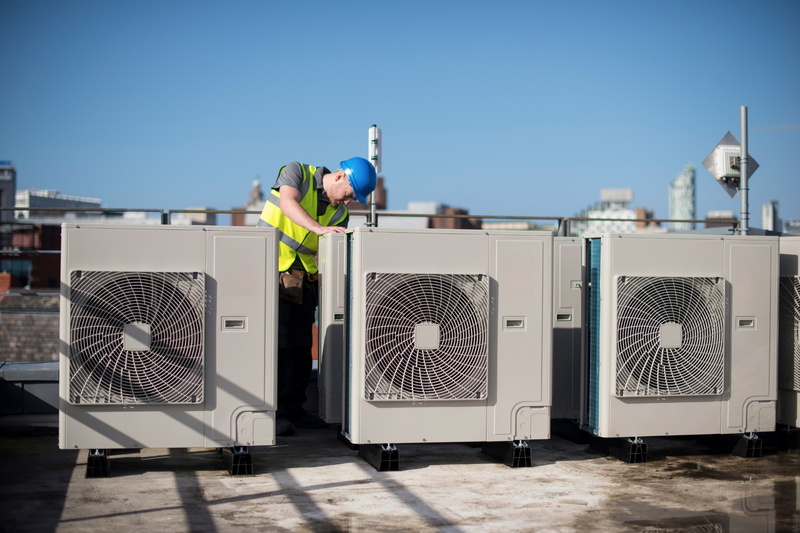 If you're asking yourself the question in the title, then the answer is probably "no." For some reason, you have doubts about your current air conditioning system and how well it's serving your facility. You might wonder about temperature fluctuations, or concerns that the cooling costs are higher than they should be.
You're already on the right track: turning to expert sources for information. Advantage Airtech Commercial Ltd. is one of your best resources in the Greater Toronto Area when it comes to commercial/industrial HVAC. We have more than 30 years of history and have worked on every conceivable type and size of business. If you want to know how to improve your commercial cooling systems, we're the people to help.
We'll look at several ways we can assist your commercial air conditioning in Toronto, ON reach its best levels of efficiency and effectiveness.
Building Automation Systems
Building Automation Systems (BAS) are the newest technology in energy management for facilities. Automated controls remove much of the user error that can interfere with system efficiency, and it allows for multiple systems to work in conjunction. BAS also lets you see how your cooling system and other parts of the HVAC system consume energy so you'll know what to focus on for improvements. We install customized BAS that will maximize the operation not only of your facility's HVAC system but other components as well.
Update With High Efficiency Components 
Commercial HVAC systems are modular, and that makes it easier for you to have older parts removed to upgrade them with higher-efficiency units. You don't have to wait for the entire system to become outdated before you make changes. We recommend you look into cooling units with VRV/VRF and scroll compressors, which are the leading technology for higher-efficiency air conditioning. 
Schedule Air Balancing
Air balancing is a service we provide that tests your facility's HVAC equipment to locate problems due to uneven airflow and negative air pressure. Many buildings can fall prey to these troubles without noticing it at first. When we find out the air balance problems with your equipment, we can make changes and upgrades to improve the distribution of air around your facility and eliminate troubles from negative air pressure. 
Develop a Customized Maintenance Program
Your commercial cooling equipment needs to have routine maintenance or else it will rapidly start to decline in both efficiency and capacity. However, basic maintenance is often insufficient. If you have irregular maintenance service that's done through a basic checklist, you won't receive the best from your equipment. At Advantage Airtech, we develop customized maintenance programs for each client and assign a dedicated account manager. With our maintenance program, you'll always have people familiar with your equipment and facility handling the maintenance service for superior results. 
Upgrade Server Room Cooling
If your facility requires server room cooling, don't forget this important part of the cooling system. This equipment needs updating as your business grows, so please ask our experts about ways to better guard your vital computer equipment. 
Advantage Airtech Commercial Ltd. is the Double "A" Name with the Triple "A" Rating. Call today to speak to an account manager about our services.