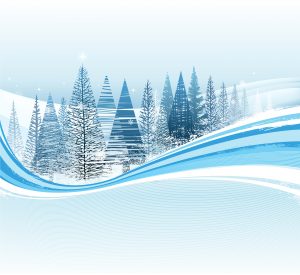 The winters in Toronto are always tough, and if you run a commercial or industrial facility your main concern during the season is with heating. The HVAC systems that create the environment necessary for your facility to thrive, from delivering comfort for people to protecting equipment from damage, must remain in top shape so your company also remains in top shape.
So it may seem strange to bring up cooling at this time of year, but there is an essential cooling system you still need working at peak effectiveness all through the winter: IT and server room cooling.
Customized Maintenance for IT Room Cooling
The amount of heat the equipment in the typical IT room generates is enough to create serious damage. This can mean data loss and a shutdown of the computers required to operate almost all facilities today. Cooling for server and IT rooms must be precise to protect the equipment without also going too cold, which both wastes energy and can lead to inefficient performance from the equipment.
We recommend you have professional maintenance done for your server room cooling system at least twice a year. This is where working with professionals offering customized maintenance programs are company-savers. If you arrange for heating maintenance in the fall to care for your facility's HVAC system, does this also include work for the IT room cooling? It may not: many commercial and industrial HVAC contractors provide a "checklist" method of doing maintenance. They run down a similar checklist for all their clients, make quick inspections on rooftop units and thermostats and other vital heating devices, make a couple of adjustments, and that's it. It may require a separate appointment to look into IT room cooling.
But when you work with our team, you can sign up for a highly customized maintenance program that exactly matches your facility's needs. We understand there's no such thing as a "one size fits all" maintenance program. We'll assign a dedicated technician and account manager to your company, and they'll work closely with you to design a program that oversees all the vital equipment for your facility. This includes any kind of server or IT room cooling. When it's time for regular heating maintenance, you can feel assured you're also getting cooling maintenance where it's needed.
Proper IT Room Care and Repair
When our technicians inspect an IT room's cooling system, they do more than check on temperature levels and system performance. Proper air flow and air balancing is critical for protecting equipment in these rooms, as is the placement of equipment. It doesn't matter what type of cooling system you have, our technicians are experienced with the full range of commercial HVAC systems. They'll take care of any cooling repairs that may be necessary after the inspection so you can get back to work!
We're the commercial HVAC contractors in Toronto, ON who can handle all the heating and cooling needs for your facility, from server room cooling to rooftop units and industrial chillers.
Advantage Airtech Commercial Ltd. serving the Greater Toronto Area since 1987.