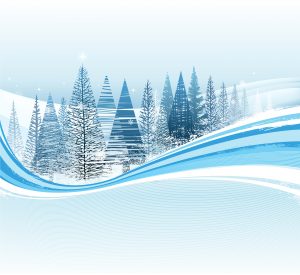 Fall has officially started, and we hope you're thinking about the heating service in Richmond Hill, ON necessary to ensure your commercial facility is ready for another onslaught of Toronto winter weather. The good news is you don't have to think too far about it, because you have a top-tier commercial HVAC team serving the area who will do all the hard work for you—including laying out an extensive plan customized to your equipment and space. 
Commercial Heating Maintenance Is a Necessity
Before we talk more about how we handle commercial HVAC maintenance at Advantage Airtech, we want to spotlight how vital regular heating inspections and tune-ups are for any business. Residential homes require heating maintenance as well, but don't suffer as severe consequences for skipping maintenance as a business does. Here's what make heating maintenance critical for a business:
Heating equipment does more in a commercial facility than provide comfort for employees, customers, clients, etc. It protects equipment and process. Loss of heating can imperil operations at multiple levels beyond simply making people inside the building discontent. 

Regular maintenance protects the bottom line by preventing revenue loss through work stoppage, large number of repairs, or early replacements for expensive HVAC equipment.

Maintenance is required to keep many heating systems operating safely. Gas and oil-burning systems can create major hazards for a facility unless they have annual inspections and any necessary adjustments or repairs. 

Heating maintenance keeps a business up to local codes and protects the warranties on equipment.
What Makes Our Maintenance Service Different
You'll find many HVAC contractors serving the GTA who offer maintenance and maintenance programs. For most of these contractors, maintenance consists of a checklist in the hands of whatever technician they could spare that day. That technician may not know much about the individual business or its equipment; the technician goes down the checklist and mentions any problems. 
At Advantage Airtech, we build customized maintenance programs for each client. We've been in the business of commercial/industrial HVAC for more than three decades, so we understand that there's no "one-size-fits-all" maintenance program. Every business has specific needs, and it takes a customized approach to make maintenance have the biggest impact.
When you talk to us to arrange for a maintenance program for your facility, you'll receive a dedicated account manager, someone who will get to know your HVAC equipment and business. The account manager will help develop a regular schedule for maintenance (this includes cooling equipment) that will ensure the best results. 
When it's time for a regular maintenance visit, the manager will send out technicians who are familiar with your facility and HVAC systems. We won't use a generic checklist: you'll have pinpoint maintenance and receive reports that detail exactly where your equipment needs special attention, service, or replacements. We also focus on ways you can save money through our energy management programs.
Get started with the best in commercial HVAC maintenance this fall: call on the Double "A" Name with the Triple "A" Rating!
Advantage Airtech Commercial Ltd. serves the Greater Toronto Area. Schedule commercial/industrial HVAC service with us today.