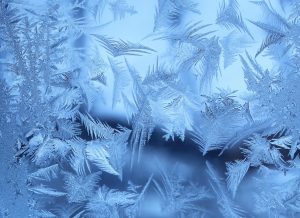 A winter in Toronto can be tremendously stressful on the heating systems for homes, let alone commercial facilities. Almost any commercial or industrial building requires extensive heating systems with proper ventilation to maintain an environment that protects equipment and keeps any employees, customers, or other people in the building from freezing.
Maintenance is the best way to help your facility's heating equipment soldiering through the winters, and our experts in commercial heating in Oshawa, ON will see you have the check-ups and inspections necessary during the year. We provide a customized maintenance program, not a generic check-list, for each of our customers, along with a dedicated account manager to ensure all facilities have the exact maintenance work necessary.
But Nothing Can Stop an Eventual Replacement.
Maintenance, even the best maintenance available, cannot make a commercial or industrial heating system last forever. If a heating system is allowed to run and run, the day will come when it just … doesn't run.
But we hope you don't reach that day: understanding when it's time to schedule a replacement is the best way to avoid trouble. When you get ahead of equipment failure, you can schedule the replacement service at a convenient time so there's minimal interruption to work flow and hopefully no effect on productivity.
You may still have the thought bouncing around in your head, "I should just wait until the heater actually fails. I'll know for sure then that it needs to be replaced, and I'll get the most service from it in the meantime."
We know this is tempting—but allowing equipment to fail puts large parts of your operation in jeopardy, and a replacement isn't something that can be done as a ten-minute quick fix! If your facility depends on a hydronic heater, rooftop units, radiant heating systems, or anything else, you can be in serious trouble when they fail during one of the coldest days of winter. Plus, that "extra service" you get will cost you much more than the system is worth. As the heater reaches the end of its service, the accumulated wear and tear often causes bills to skyrocket. A replacement sooner means you avoid emergencies and you start saving money.
We Offer Complete Commercial Heating Replacement
We have more than 30 years of experience serving the industrial and commercial heating needs of all sizes of businesses and facilities in the Greater Toronto Area. Whatever type of heating system your facility needs—whether a basic ducted system running from rooftop units to powerful radiant heaters for warehouse space—we can take care of the replacement work. We'll have the job done fast, but we never cut corners. You can be assured of the finest workmanship when we're done.
We know your business is important to you, and we'll respect the space and see you can get back to work as soon as possible. It's our goal to build a lasting relationship with you so we can assist you with all your commercial HVAC needs in the future: large or small, we do it all.