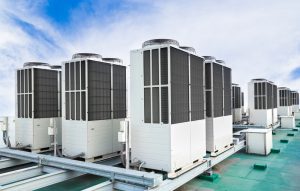 We've been working on commercial heating, cooling, and ventilation for more than three decades here in the Greater Toronto Area. We've seen it all when it comes to HVAC troubles for commercial facilities and buildings, from the routine and common to the very weird.
It's fun to share weird stories, but they aren't helpful when it comes to providing our customers with the information they need. So today we're going to broaden the scope and look at the most common HVAC problems a commercial facility—such as yours—may face, as well as what we can do about it.
Poor Air Balancing
We're putting this one first because it's an HVAC issue that facility owners and operators are rarely aware of. Air balancing is the even distribution of heating or cooling around a building through ductwork. Proper air balancing takes powerful and precision equipment and accurate zoning. It's simple for the balance to shift one direction or the other, resulting in areas or rooms that are cold or hotter than they should be. We are experts at air balancing facilities—discovering where the problem is and what needs to be done about it.
Deterioration Through Maintenance Neglect
Nothing is more harmful, more deleterious to commercial HVAC equipment than to simply neglect it. Assuming the equipment will continue to work at its best until … well, until it doesn't … lets valuable machinery grind down, lose heating and cooling power, and cost more to run. Enrolling in one of our customized maintenance programs delivers the yearly maintenance all your HVAC equipment needs and increases its service life.
Refrigerant Leaks
Most commercial facilities will use at least one piece of HVAC equipment that operates through refrigerant, such as the standard rooftop heating and cooling unit. Leaks can start for a variety of reasons, although often exposure to certain chemicals creating corrosion is the culprit. Refrigerant leaks will hamper performance and eventually lead to catastrophic damage to the equipment. Not only do the leaks need to be sealed, but the refrigerant must be recharged to its proper level.
Building Control Failures
An area where we excel is handling building automation systems, so we are familiar with how the controls for an HVAC system can go wrong and create multiple problems. Thermostats around your facility are responsible for recording temperatures and making adjustments to the HVAC system. Even a small miscalibration in one of these thermostats can lead to an imbalance in heating and cooling and HVAC systems putting in more work than necessary. Our technicians can trace a problem to the thermostat if that's the source. We can also equip you with improved building automation systems to help you maximize energy saving throughout the facility.
To arrange for whatever commercial HVAC service in Toronto, ON you may require, get in touch with us. If you haven't set up a maintenance plan yet, we'll assign you an account manager to develop the best customized program to match your facility.
Advantage Airtech Commercial Ltd. has proudly served the Greater Toronto Area since 1987. Schedule an appointment today.