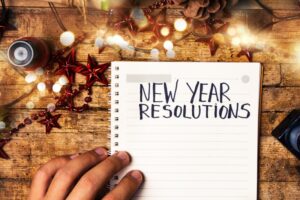 Making a New Year's Resolution for 2021 probably wasn't difficult: aiming to have a better year than 2020 is not too tough to achieve. 
But you can set higher goals for your commercial or industrial facility, and we'd like to help. If you haven't used a reliable or consistent team of commercial/industrial HVAC specialists to handle your commercial cooling and commercial heating in Whitby, ON or elsewhere in the Greater Toronto Area, this is the year to start. 
Not all commercial HVAC contractors are the same. Advantage Airtech Commercial offers a level of personalized service you won't find with most local contractors. We have more than thirty years of history serving all types of facilities in the GTO. We're one of the premier providers for industrial/commercial heating and cooling in the area, and we handle everything from small server room cooling solutions to heating for massive warehouses. 
What Our Professionals Bring to the Job
Commercial and industrial HVAC service isn't simply a "bigger" version of residential services. Some of the equipment is similar, such as refrigerant-based heat pumps; but there are numerous specialized pieces of equipment necessary for processes, such as chillers, make-up air units, infrared radiant heaters, units heaters, and more that you'll never find in a home. And not all HVAC contractors work on this equipment: some will only be able to take care of basic comfort inside an office space. We, on the other hand, can take care of the heating and cooling requirements of skyscrapers!
We have all the proper licenses and certification for commercial and industrial work, which means we've gone through all the channels and testing necessary to provide work that is up-to-code. Ensuring our customers' facilities meet all local code requirements is one of the most important parts of the job. You'll want to see that the service we provide won't cause your business to be shut down for a code violation.
We also bring cutting-edge knowledge and training to the job. HVAC is a constantly evolving field, and we invest in continuing training for all our technicians. Because of our personalized service, the technicians who work with your facility will know about your changing needs and the new equipment to help your business grow.
Our technicians are also closely attuned to the daily needs of a business, so they know how to manage their work so that your work is affected as little as possible. In other words, they know how to keep out of the way so you can get back to work. Our teams are thorough, detail-oriented, and never rush; but they also get jobs done on a timetable and without wasted effort. 
Finally, something we've mentioned before: personalized customer service. This is key for us, because it forges relationships with customers that ensures the best results. When you work with us, you'll have a dedicated account manager assigned, and the technicians who arrive to handle your regular maintenance or any repairs necessary are people familiar with your facility and equipment. We don't just run down a checklist—we customize our service for your facility.  
Advantage Airtech Commercial Ltd. is the Double "A" name with the Triple "A" rating serving the Greater Toronto Area. Schedule service today.