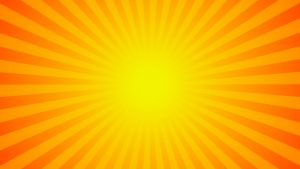 The daily weather here in the Greater Toronto Area is starting to cool down into the high 60s. But this doesn't mean we're already in full fall mode—the official beginning of fall isn't until the end of the month, and we all know that autumn heat waves can still strike. Because we know how important your business or facility is to you, we want to make sure you still keep a watch for potential commercial HVAC problems with your cooling system. You may operate a facility that requires powered cooling around the year to protect equipment, not just to provide comfort.
Whatever the case, this is a time of year when the stress on various cooling systems can be enough to cause breakdowns. If you know the warning signs, you can alert our technicians in time to have the problem fixed and avoid an interruption in work or process. We offer excellent services for commercial AC in Newmarket, ON and through the GTO.
Warnings Signs of Commercial AC Trouble
Obviously, if your air conditioner or server room cooling system shuts down entirely, you'll know something is wrong! It's the smaller warnings signs to look for that can help you prevent a major breakdown in the future:
Noise becomes a disruption: Modern commercial cooling systems are designed to generate minimal amounts of sound to help create a pleasant environment. If you have employees, customers, tenants, etc. who are complaining about buzzing, clicking, grinding, and generally disruptive sounds from the HVAC system, it's time to have us check into it.
High humidity: Proper humidity control is essential in many facilities, both commercial and industrial. Although the air conditioning system is not specifically a dehumidifier, and AC that starts to fail will allow humidity levels to increase. Condensation along the AC is also a sign of something wrong.
Utility bill spikes: You keep a close watch on finances for your business, and that includes power bills. You probably have a good idea of what the bills will be like from month to month, with expectations of fluctuations based on seasons or changes in process. When those power bills turn up a surprise—especially at the close of summer—it's time to have a talk with your HVAC account manager and investigate if there are AC malfunctions.
Hot spots: Uneven cooling is one of the earlier indications that a commercial AC is struggling and losing power. More distant rooms and areas will start to show hot spots first, so when you hear complaints from people in these rooms or equipment there starts to run hotter than it should, we recommend calling for AC service. You may need air rebalancing as well or work to repair the ventilation system.
Strange smells: Rising humidity within the ventilation system can result in mold and mildew growing, and this will create unpleasant odors around the building or facility. This can also be a sign of a leaking refrigerant from the AC's coils and refrigerant lines, a common problem with aging air conditioners.
Advantage Airtech Commercial Ltd. — Serving the Greater Toronto Area. Rely on us when you need emergency service, 24-hours a day.